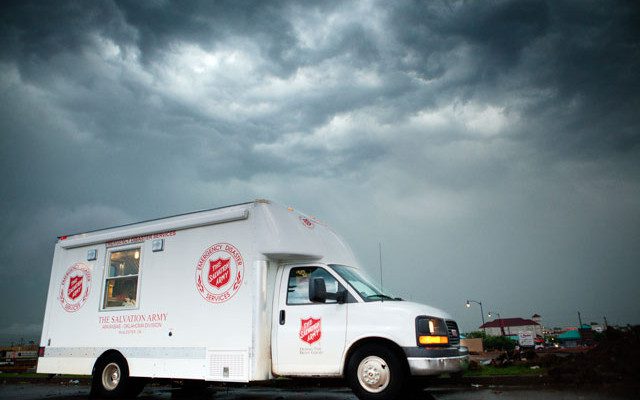 The Salvation Army is there
We practice for it in school. We debate the safety of seeking shelter in the doorway (not recommended). We prepare readiness boxes with food and water. Yet, when the ground shakes beneath you or the flood waters rise or the tornado touches down, it's unsettling.
It seems news headlines reporting natural disasters and other calamities are on the rise, and in recent weeks The Salvation Army has been on the scene for each one—from flooding in Louisiana, to fires in California, or an earthquake in Italy.   
Be it natural calamity or the result of human action, hazards that threaten life, health and property come to realization in our world almost every day.
These disasters can be individually devastating, or can strike at the heart of us all. They can reach beyond oceans and borders, and do not discriminate in taking victims. There is often more than one point of impact, and a ripple effect that creates lasting impact and sometimes lasting disaster.
When disaster strikes, we all feel a sense of unease, vulnerability and risk.
With official presence in 127 countries, The Salvation Army stands ready to respond around the world. For those disasters that have already made landfall, The Salvation Army remains as this map shows the ongoing emergency responses around the world with details for each incident.