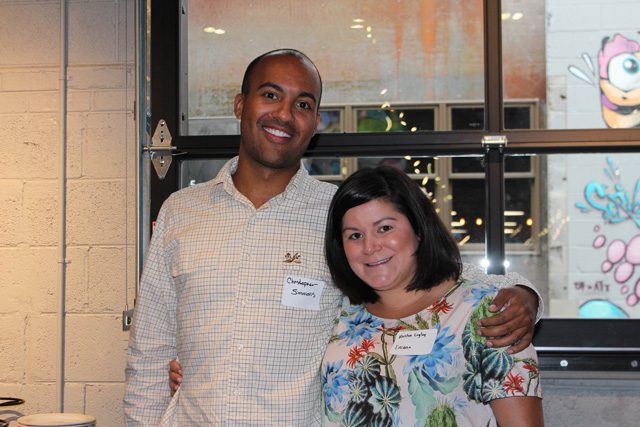 The making of Denver's '5280-Echelon'
The Mile-High City has become a magnet for Millennials.
The Salvation Army's Echelon movement is spreading to yet another major city in the West.
The young adult auxiliary announced plans to launch an official chapter in Denver, Colorado, where Millennials have recently eclipsed the number of Baby Boomers in the city's workforce.
According to a recent study, 33 percent of the 2 million jobs in Metro Denver are held by Millennials, and the number of Millennial entrepreneurs in Metro Denver increased from 2 percent in 2000 to 34 percent in 2013.
Members of the "5280-Echelon" will support Echelon's mission to "mobilize the next generation for The Salvation Army by providing opportunities for young adults to engage with the organization through fellowship and networking, donations and fundraising, and service and volunteering."
The name of the new chapter is a nod to Denver's status as the "Mile-High City"; its elevation is exactly one mile, 5,280 feet, making it the highest major city in the U.S.
Founding members of 5280-Echelon recently held their first "Mix & Mingle" event at 10 Barrel Brewing Company to share the Echelon concept to a larger audience. Feedback was positive, and many guests signed up as members on the spot.
"This is an exciting new chapter for us," said Ashley McNamee of Whiting Petroleum. "It gives us the opportunity to engage with a different demographic, raise awareness, give back and have fun doing so."
McNamee, who is overseeing the formation of 5280-Echelon, serves on The Salvation Army's Denver Metro Advisory Board.
Echelon chapters have formed throughout the U.S. and aim to play a major role in helping The Salvation Army "do the most good" for years to come.
For more information or to join, call 303-860-5460.