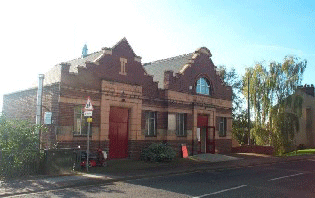 The church that arrived by train
A corps, whose first worship hall arrived in town by way of a steam train, prepares to celebrate its 120th anniversary.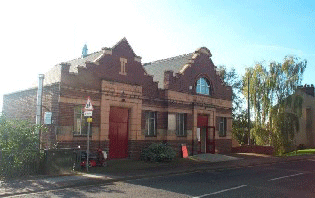 The Royston Corps in England, which was visited by The Salvation Army's founder General William Booth in 1909, will celebrate its landmark birthday with a special service on Sunday, Sept. 25, at 6 p.m.
Everyone is welcome to attend the service and to learn more about the history of the church that first met in a wooden hut transported by rail to be erected between Rowland Street and Army Row before moving again to larger premises in Summer Lane. The Royston Corps of The Salvation Army then met in the old Bethel Church building before moving to its present location in Midland Road in 1911—just two years after hundreds of people packed the Wesleyan Methodist Chapel on High Street for the visit of the General.
Major Julie Bearcroft, leader of The Salvation Army in Royston, said: "There's a certain amount of mystery as to how The Salvation Army in Royston first came into being but what we do know is quite intriguing. One day a train traveling from Royston arrived at Notton Station with a wooden building labeled 'Staincross.' For some unknown reason the building was brought to Royston and within its wall a local Salvation Army Corps was founded."
The Salvation Army's rapid expansion in the early years of its history in Royston did not go unrecognized by its founder, General William Booth, who attracted such a large crowd on his visit on Oct. 3, 1909, that the larger Wesleyan Methodist Chapel was utilized. General Booth would have felt at "home" here as he first served as a Methodist preacher before founding The Salvation Army in 1865.
Major Bearcroft added: "We are very fortunate to have a rich and interesting history at Royston Salvation Army, which includes a visit by our founder. We look forward to celebrating our longevity in the village with a special celebration to which all are invited. It will be a time of worship, storytelling and testimony, as well as the chance to look forward to the future."
The Salvation Army in Royston includes a charity shop open three days a week on Tuesdays between 9:30 a.m. and noon and 1:30 p.m. to 3, and on Wednesdays and Thursdays from 9:30 a.m. to noon.
The church meets for worship at 10:30 a.m. and 5 p.m. on Sundays and has a weekly community program that includes a coffee morning on Saturdays from 9:30 a.m. to noon. There is also a coffee morning from 9:30 a.m. to 11 a.m. on Saturday and 9 a.m. to 11 a.m. on Tuesday.
From an international news release