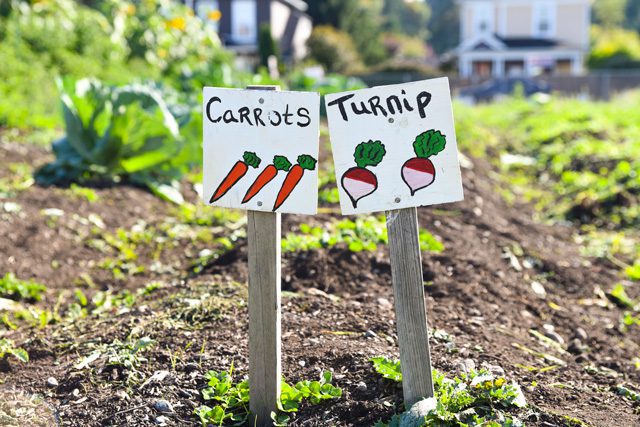 Teens grow harvest and develop in the process
The Salvation Army in Centralia is cultivating youth on its farm.
Imagine a teen who has been assigned to work through his summer. He arrives unhappy and skeptical about farming "downtown" in Centralia, Washington. The land is dry, weeds are spreading faster than the infamous dandelions and he is expected to work through the hot summer days. What benefit is that to his life?
For youth working off community service hours, it's an opportunity to fulfill their obligation by picking up a rake or hoe and getting their hands dirty.
The Salvation Army provides them a chance to do so through its Cultivating Youth Farm Program (CYFP), which completed its fourth season in 2017. The enterprise yields about 15,000 pounds of fresh produce each season, shared throughout the community via the Centralia Corps food bank. Each year, a group of nine to 16 teens participates in the program, which has received support from local master gardeners, the Rotary Club and Washington State University Extension Programs.
"Our vision and mission within our Cultivating Youth Farm Program is not the growing of crops," said Centralia Corps Officer Captain Kenneth Kaurasi. "Farming is the side effect of our core goals. These core goals are the cultivation and maturing of younger generations."
The program serves a mentoring function, helping at-risk youth gain awareness of their potential. Through their work in the field, they learn work ethics, communication, leadership skills and community involvement. They realize the importance of giving back to the community through growing and distributing food.
Kaurasi leads the yearlong program, with Garden Director and Centralia Corps Executive Administrative Assistant Sasha Bostwick and representatives from the Juvenile Court. The leaders select participants who would most benefit from the program. The youth work alongside teen leaders from the local high school, creating a partnership and an opportunity for peer-to-peer mentorship and encouragement.
For eight weeks in the summer, the CYFP operates five days a week, 8 a.m.–noon, when the youth dig trenches, weed, plant, water, create signage and harvest. They grow produce and do exercises to help with interpersonal skills.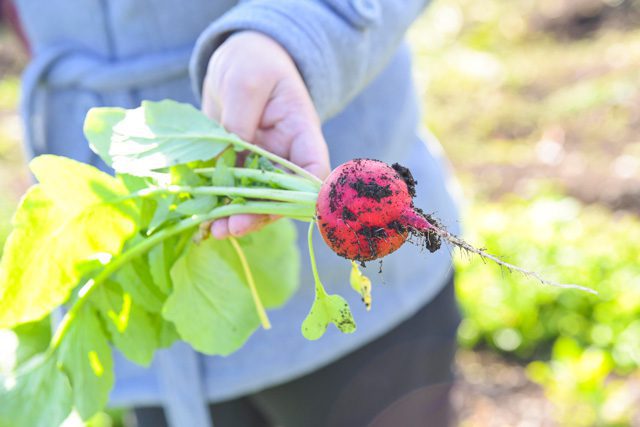 As time passes, those initially skeptical teens see their first fruit or vegetable take form. The land begins to look therapeutic—sunflowers are growing, tomatoes are taking shape, cabbages and broccoli look delectably green. By about week five, that dry land that they first walked into is transforming. Hard work is paying off.
The teens are also allowed to take home some of the food they harvest and as many seeds as they want to start their own gardens.
"They didn't know anything about gardening; now they are starting their own at home," Bostwick said.
One program participant, age 14, and his seven siblings are being raised by their grandfather and often get in trouble for fighting. On his own, the teen planted, tended and harvested a row of sunflowers. His time in the program is the longest he has gone without getting in trouble.
"It gives them a sense of accomplishment and builds their self-esteem," Bostwick said. "Some don't feel like they amount to much, but knowing that this is the outcome from something they did gives them a sense of pride."
The crops continue to be harvested until November. Some kids enjoy the program so much, they come back to volunteer on weekends after their hours are finished. Three former participants have agreed to come back to assist with running the youth program next summer.
This is exactly what the program aims to do—give kids the structure they need and find an appropriate outlet.
"I want to see you back here volunteering—not with court papers in your hand," Bostwick tells them.
After all that, one essential step remains.
"The fulfillment of our program is during the harvest, when those teens personally hand fresh, clean organic vegetables to a family in need," Kaurais said. "The realization is this: 'You [the teen] have value in our community. You are part of our community. The work that you have done faithfully through this season has directly impacted this family's life.'"
The program ends with the probation officers and Juvenile Court representatives meeting for a tour of the garden. The teens partner with their representative or officer to explain their journey in growing crops and providing the food to families. In turn, the officials express appreciation to these teens for their hard work and willingness to make a difference.
"Our desire is that our teens don't have to move forward with the same behaviors they brought into our program," Kaurasi said. "They have a positive role in our community and we hope that by walking alongside them, they will be empowered to succeed in all that they do in life."
With reporting by Callie Hall and Captain Kenneth Kaurasi