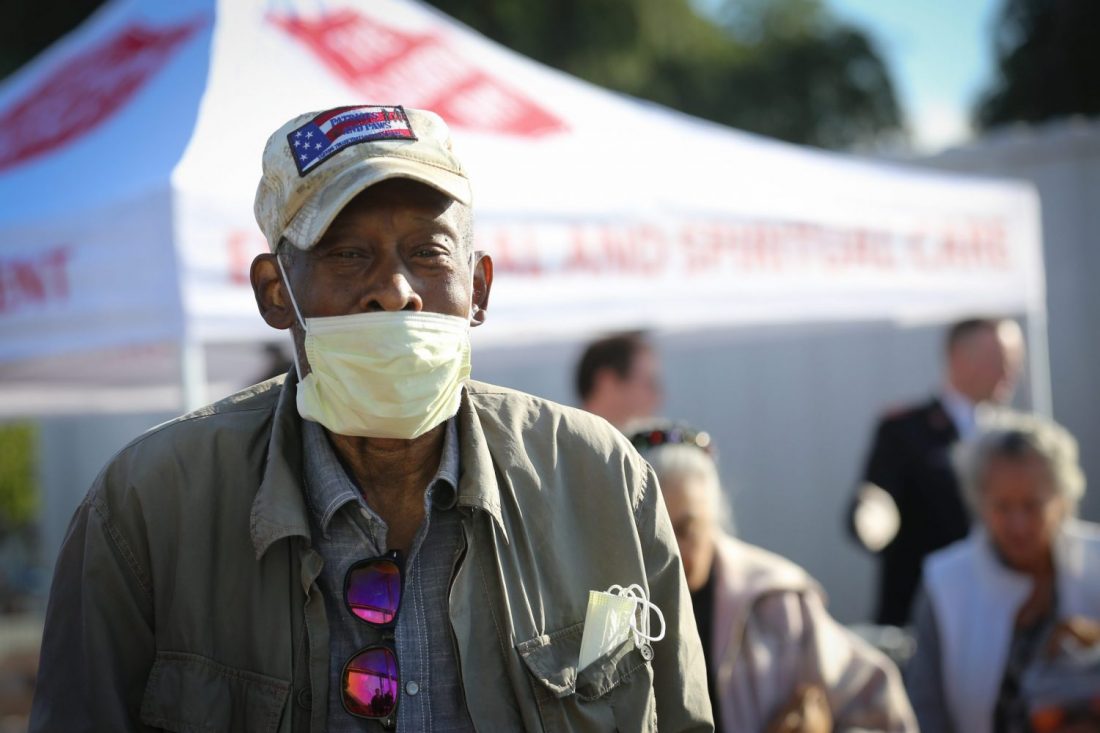 TEC's Daily COVID-19 Updates: Day 5
Western Territorial Commander Commissioner Kenneth G. Hodder held a teleconference meeting March 20 with members of the Territorial Executive Council, the fifth of such meetings regarding The Salvation Army's response to COVID-19. Following roll-call, Hodder opened the meeting with a word of prayer. 
"Bless this team. Bless the people that we work with. Father, may we be the hands of Christ this day," he prayed. 
As the situation surrounding COVID-19 continues to evolve, Hodder made several announcements pertaining to the California Stay at Home order. The Army is considered part of essential services due to a number of reasons, including the nature of the social services it provides. THQ moved to a location-critical staffing pattern March 20. 
"THQ is continuing to function smoothly and support you in the field," Hodder told command leaders.
As the Army prepares for the "marathon" of providing services, emotional and spiritual care brought about by COVID-19, Hodder announced plans for command heads to continue to meet next week, but in a modified schedule: on Monday, Wednesday and Friday. 
The council then heard updates from the Adult Rehabilitation Center and College for Officer Training (CFOT) commands and Silvercrest,  The Salvation Army's apartment-style communities for low-income seniors.
The West's Adult Rehabilitation Center Commander Major Henry Graciani briefed the council on the status of the West's 18 ARCs.
"All the ARCs, in effect, are closed campuses to protect the men and women in the ARCs," Graciani said.
Graciani's remarks included reports of graduations and creative ways centers are having fun with beneficiaries during this time.
While ARC family thrift stores in the Western Territory have closed, as they have throughout the U.S., the ARC is still taking donations.
CFOT Principal Major Nigel Cross gave reports on the locations cadets are currently serving in throughout Southern California: Riverside, Torrance, Redondo Beach, Santa Monica, Orange County and Santa Clarita. 
Cross said next week, the cadets will be sent further north, to San Luis Obispo, and further south, to San Diego.
Additionally, all CFOT officers are helping as needed, handling family care, feeding cadet children and alleviating fears of the children. Children in family care are assisting in deployment by decorating prayer cards for food boxes for seniors.
"Their spirit is outstanding," Hodder said.
Silvercrest Executive Director Susan Lawrence gave an update on how the West's Silvercrests, which house some 3,000 seniors, are responding to COVID-19. 
"Our number one goal is to keep our residents safe," she said. 
Throughout the territory, Silvercrest managers have closed all of the facilities' communal rooms, and have even gone to the extreme of removing lobby furniture so people don't congregate there. Staff are cleaning three hours each day and have reduced interaction with residents. 
"We're very hands-on," Lawrence said. "It's very difficult for our staff and residents to understand [our reduced interaction]."
Lawrence raised a couple of notable needs: food and paper products for residents, as well as emotional and spiritual care for staff. 
"They're feeling very worried for themselves and the residents," she said.
HOW TO HELP:
If you'd like to make a monetary donation, please click here to make a gift.
Text 'GIVE' to 52000 to make a $10 donation to The Salvation Army. This will automatically add a one-time donation to your next mobile phone bill.
For information about volunteering, please visit volunteer.usawest.org.
To learn more about how to support The Salvation Army's relief efforts, please click here.