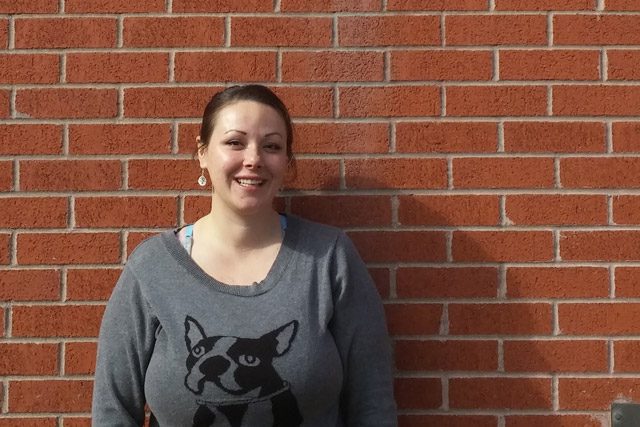 Starting over at the The Salvation Army's Spokane Emergency Shelter
By Cara Cahoon –
It was a long road that led Jessica to The Salvation Army's Emergency Family Shelter in Spokane, Wash.  
"We were homeless quite a bit as younger kids," she recalled. "My brothers and I walked around Spokane with our backpacks and no place to go; one time my mom just left us on a neighbor's porch."
All throughout her childhood, Jessica lacked stability and a safe environment. Her mother was addicted to drugs, her father an alcoholic who moved in and out of her life. Two of her siblings' fathers were in prison.
Eventually, Jessica ran away. She spent time as a prostitute at age 14, became a mom at 17, and eventually lost custody of her own children as a result of her substance abuse.
"I passed my mom's drug abuse onto myself," she said, "I just did it to make myself feel better. But of course, that didn't work."
Some of her children went to foster care, while one stayed at the Spokane Salvation Army's Sally's House foster care receiving center. With her children in the care of others, and nowhere else to go, Jessica turned to The Salvation Army's Emergency Family Shelter. "They took me in immediately," she said.
Jessica's husband was able to join her at the shelter. Together, they worked to get their kids back and rebuild their lives.
As someone who dropped out of school in the 7th grade, Jessica was grateful for the classes she could take at the Salvation Army. "I read on a fourth grade level," she said. "I took budgeting classes and some other classes and learned about structure."
"Stability was never a thing in our lives," she said. "But now I love the feeling of stability."
As a result of the hard work put in by Jessica and her husband, their kids came to live with them at the shelter. Eventually, they completed the Family Shelter program and were connected to low-income housing. Six months of subsidies got them on their feet, after which they worked hard to keep to their new apartment. They've been living there for more than a year.
Now Jessica works with her own landlord to improve their home, painting and putting in new floors. "My landlord just asked me if he could show someone our apartment as a model, because he said none of the other ones looked so good."  
Her family now safely together, Jessica's goal is to help her kids succeed in school. "My oldest daughter really wants to go to college," she said, "and I'm really determined that she will."