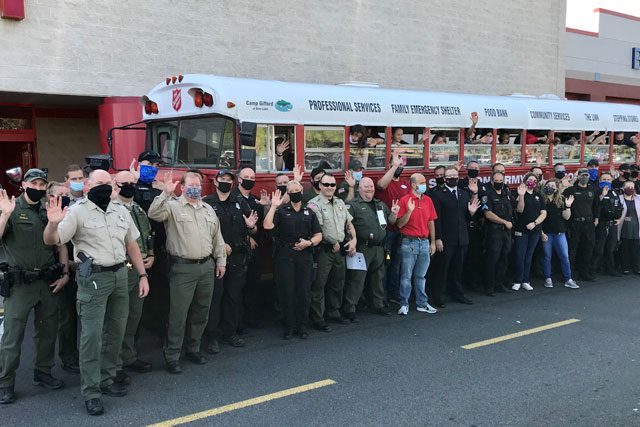 Spokane Salvation Army holds annual 'Shop with a Cop' event
The Salvation Army partners with Target and local enforcement to help prepare kids for school.
Smiles lit the faces of 40 youngsters at The Salvation Army of Spokane's "Shop with a Cop" event Aug. 26 at the North Target store in Spokane, Washington.
Officers from the Spokane County Sheriff's Office, and the Spokane and Spokane Valley Police Departments, served as chaperones and helped children from The Salvation Army's family shelter and emergency foster care placement programs in Spokane choose $100 worth of new clothes and shoes for the 2020–21 school year.  Everyone wore masks and followed CDC guidelines while shopping.  Whether the new school year begins virtually or in-class, these students still need new clothes and shoes.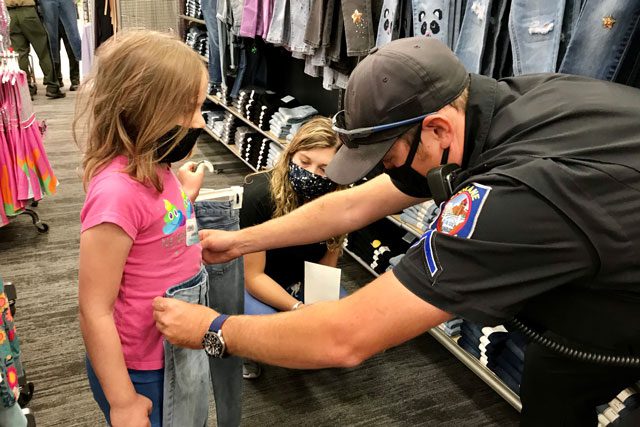 The participants also received snacks and goodie bags, visited a real SWAT vehicle and helped sign thank-you posters for Target and the law enforcement agencies.     
Spokane Corps Officer Major Ken Perine said that for some of these children, this is the first time they've ever owned new clothing items, which can boost self-esteem.
Another key element to this annual Spokane event is the positive interaction between the children and the local law enforcement officers, serving as a teachable moment where these children learn that they can trust the men and women in uniform. 
Also supporting the event were Spokane County Sheriff Ozzie Knezovich and Spokane Police Chief Craig Meidl.
Members of the law enforcement enjoyed the event as much as the children, many taking part again after participating in the past. 
"This is the greatest. You get to come out here and shop with little kids, maybe pre-teens, give them a little smile on their face(s) and get them some new clothing they may not have had," said Officer Kim Razey of the Spokane Police Department in a KHQ-TV News interview. "This is probably one of the best ways to interact with inner-city kids."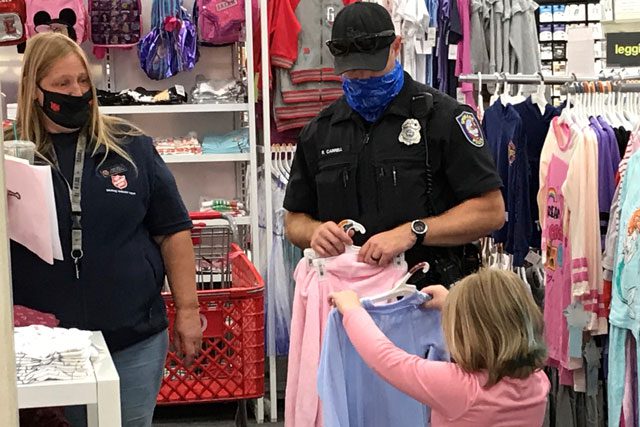 The Salvation Army expressed thanks to Target and the local community for the generous donations to make this event a reality, as well as the Spokane County Sheriff's Office and the Spokane and Spokane Valley Police Departments for spending quality time as chaperones to assist these young children and youth.