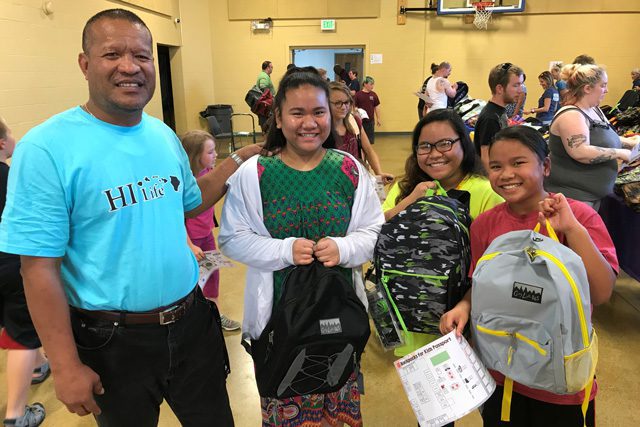 Spokane Salvation Army and Cenex Zip Trip partner for 'Backpacks for Kids' 
The Salvation Army of Spokane, Washington, partnered with Cenex Zip Trip to distribute 5,100 new backpacks full of school supplies to local students, grades K-12, at the 10th Annual "Backpacks for Kids" event on the Army's campus and at local events in and around Spokane.
Cenex Zip Trip collected donations during the month of July at its convenience stores. As a thank you, contributors received a coupon for a free 20 oz. fountain soda or 16 oz. coffee.
In the past nine years that Cenex Zip Trip has partnered with The Salvation Army on this event, Cenex Zip Trip has raised more than $400,000. This year, $55,000 was raised—the most ever.
Since the backpack drive began in 2010, The Salvation Army has distributed close to 44,000 backpacks to local youth, allowing children to return to school with the tools needed for educational growth. 
"With the tremendous assistance from Cenex Zip Trip, we have been able to enhance the lives of thousands upon thousands of students as they return to school each year," said Major Ken Perine of the Spokane Salvation Army. "When children are prepared for the new school year, their performance in the classroom improves."
The Backpacks for Kids event also included two barbers, who gave 89 free haircuts; Franz Bakery, which gave out grilled cheese bites and loaves of bread; a community resource fair with local businesses; a giant red Salvation Army Christmas kettle bounce house; and a photo booth.