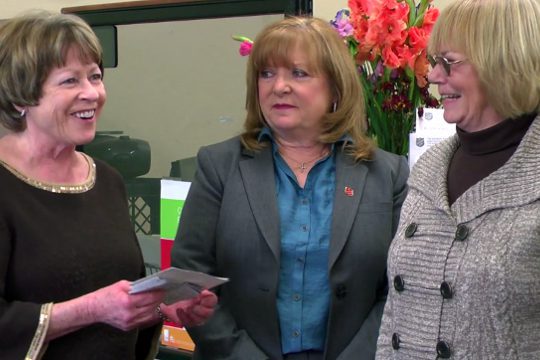 San Luis Obispo receives large donation
'Pay it forward' money allows service extension to do the same.
The Salvation Army in San Luis Obispo (SLO) received a check for $63,309 Jan. 9 from New Life Church to make-up for the holiday shortfall.
A campaign to raise the funds came from Pastor Ron Salsbury of New Life Church on Christmas Eve. "We normally do not take an offering on Christmas Eve, but when I heard The Salvation Army's dilemma I knew we needed to respond," Salsbury told KEYT.
The donation was given to the South SLO County Service Extension (Arroyo Grande).
"I have no doubt that this was a God thing," said Beth Quaintance, SLO County Service Extension Representative for The Salvation Army. "To raise this in one day is a true miracle. New Life Community Church of Pismo Beach is a fine example of 'paying it forward,' and Pastor Ron Salsbury and his congregation have given The Salvation Army the gift of allowing us to now do the same."