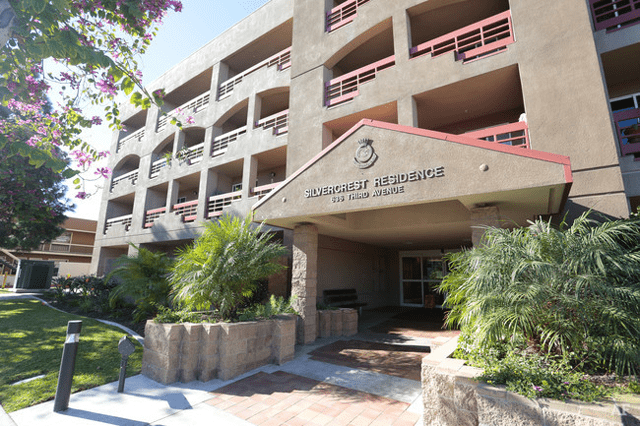 Silvercrest earns grant to better serve seniors
Southern California property one of only 40 selected to participate in new three-year pilot program.
By Laurie Bullock –
The Salvation Army Silvercrest Senior Residence program in Chula Vista, California, received a grant from the U.S. Department of Housing and Urban Development (HUD) to provide its residents additional supportive services to maintain independent living and age in place longer.
With the new funding, the facility will employ a full-time Enhanced Service Coordinator and a part-time Wellness Nurse—part of a three-year pilot program.
HUD received applications from over 750 assisted senior housing facilities for the grant—only 40 of which were accepted for the pilot program. The Salvation Army had applied for three of its Silvercrest properties, but only the Chula Vista location secured the grant.
According to Susan Lawrence, Executive Director of Silvercrest for the Western Territory, if HUD deems the program a success in Chula Vista, The Salvation Army will reapply for the grant at other Silvercrest locations.
"It's really going to bring a new element into senior housing that we don't have at any of the independent facilities," Lawrence said. "It focuses on the health of our residents so that they can remain independent longer, which is the goal—to allow people to stay in their homes and not have to move to a higher level of care like a nursing home or an institutional hospitalization-type facility."
Each of the new hires will prove instrumental in ensuring just that. The part-time nurse will track residents going to and from the hospital, coordinating with the hospital so that when a resident is released, they have services in place and can avoid having to relocate to a rehabilitation center or a nursing home.
The service coordinator, meanwhile, will work to link residents with essential services, such as a caregiver, who can come in and assist them with the everyday activities of housekeeping, caretaking or grocery shopping.
As a grantee, The Salvation Army will also be involved in developing the pilot program from its early stages, according to Jo Stephanie Francisco, Resident Services and Quality Assurance Consultant.
"To be a part of that process, to be able to provide feedback to them and help shape the program is really quite an honor," she said.