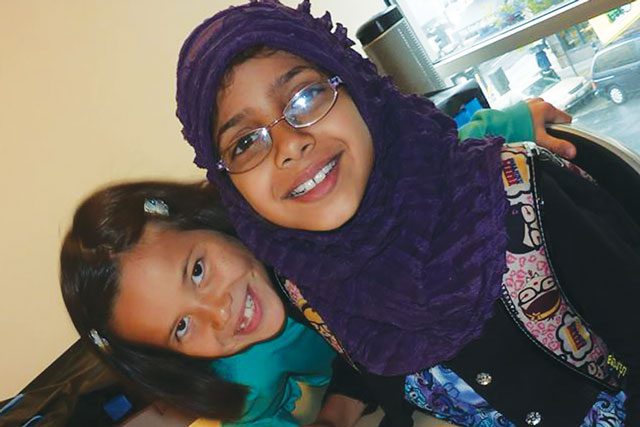 San Francisco Kroc Center enrollment up 32 percent
By Vivian Gatica – 
The Salvation Army Ray and Joan Kroc Center in San Francisco increased its monthly membership by over 32 percent this year.
According to Golden State divisional statistics, 754 children attended youth programs each month at the Kroc Center so far in 2014, up from the 460 monthly count last year. Senior attendance also rose from 1,213 per month in 2013 to 1,476 per month this year.
"We started off slow, and then it was just a matter of how word got around," said Shelton Yee, Kroc Center director of operations. He said increased promotion of the day camp this year helped bring in the additional children.
Since 2008, the Tenderloin—a notoriously high-crime neighborhood in downtown San Francisco—has served as home to the facility. The San Francisco Police Department reported 3,019 total crimes—2,110 property crimes and 909 crimes against persons—in 2013.
"There's a lot of really [bad] stuff that goes on in this neighborhood," said Laine Hendricks, Golden State divisional public relations director. "Turk Street is [known] for crime; there are shootings a block away, drug use…a lot of things that go on." And the Tenderloin Neighborhood Development estimates that more than 3,500 children live in the area.
According to the Assessment of the Needs of San Francisco Seniors and Adults with Disabilities, many individuals with disabilities in the city—primarily seniors over age 65—reside in low-income areas such as the Tenderloin because of its accessibility and public transportation.
"The Kroc Center is extremely important because it gives these [people] a safe place to go to learn something, exercise, have recreation, enjoy themselves and maybe have access to the spiritual side of things," Hendricks said. "These kids come from really tough situations; whether it's working parents or a single parent who is never home or there is not a lot of supervision, home life could be awful. This is a place for them to go and not only get homework help but they can be kids; they can play and so they get that outlet and that positive environment that they really need."
An educational summer alternative literacy camp helps children who have fallen behind in school. Recently, the program expanded to include other subjects as well.
"The reason why we had to do [this] was because in this neighborhood the children actually read one to three grade levels below the normal national average," Yee said. "By coming here they usually pick up on a level or two within those four weeks."
Older adults similarly benefit from the Kroc Center's senior programming. Affordable meals, educational classes, activities and field trips are available to seniors on weekdays.
"We try to make it fun for the seniors," said Yolanda Shiffer Recania, senior activities associate. "We take them to the Dollar Tree and they get all their little goodies. Now they want to go to other places because they look forward to it and a lot of them live in this area and they can't get around or if they do they can't really carry a lot of stuff."
Recania said she notices growth in the senior program, and that people are participating who are not from the immediate area.
"New people [have been] coming within the past year and they keep coming," she said. "We want them to feel safe and be happy."
Yee once worked in the youth programs at the Turk Street Corps, which stood where the Kroc Center now does.
"I can see the impact and changing lives that The Salvation Army has had in this neighborhood for over 25 years. I have people coming back in their 30s and 40s telling me how their lives have changed just from having been with The Salvation Army for part of their lives," Yee said. "For the last six years I've seen us continuing that on an even greater scale."