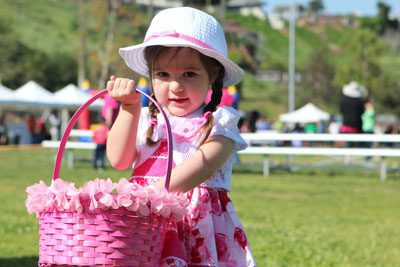 San Diego Kroc Center hosts 'Easter Eggstravaganza'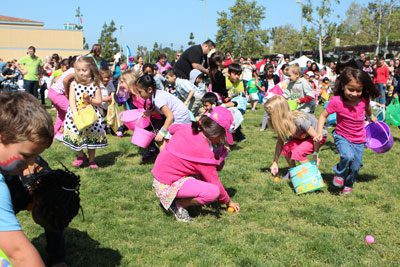 More than 2,000 individuals attend annual Easter event.
More than 2,000 children, parents and friends flocked to the San Diego Salvation Army Kroc Center recreation field on March 30 to hunt for more than 11,000 eggs at the Easter EGGstravaganza, a free, annual event.
"It's a great feeling to see so many community members coming together to celebrate the Easter holiday in a fun, safe environment for kids of all ages," said Major Rick Peacock, Kroc Center corps officer.
In preparation, dozens of volunteers donated their time, filling each egg with candy and helping set up booths. A local Christian group, Youth in Action, rehearsed mime skits.
When the gates opened at 10 a.m., a line of hundreds of children and parents extended across the campus.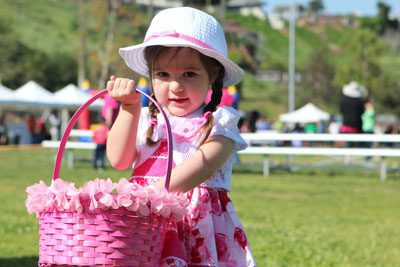 Upon entering, guests disbursed to various activities: carnival games, bounce houses, Easter-themed arts and crafts and pictures with RJ Kroc and his friend, the Easter Bunny. Others enjoyed cotton candy and popcorn while watching the music and live worship performances.
Soon, the first egg hunt began, with the egg-hunt area separated by age groups. Three egg hunts took place for each group. It took only about 10 seconds for the eggs to be collected, except for the toddlers who took a little longer to grasp the concept of picking up Easter eggs to claim as their own.