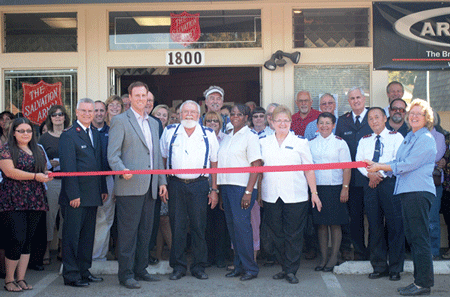 Salvation Army returns to Madera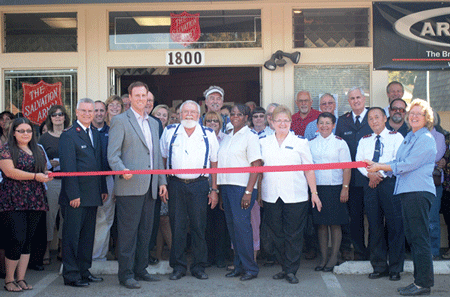 Family Services and Ministry Center opens in Central Valley.
By Valerie Norvell 
Without a presence in the community for two years, The Salvation Army opened its doors Sept. 27 to the Family Services and Ministry Center in Madera, Calif., north of Fresno County.
"The Salvation Army is looking forward to serving the people of Madera," said Lt. Colonel Steve Smith, Golden State divisional commander. "We are eager to get involved in the community and help meet the needs of those in the area."
The afternoon included a ribbon-cutting ceremony, tours of the facility, a chance to speak to Salvation Army staff, information on available services and light refreshments.
"It was a great opportunity to meet our neighbors and let them know that we are here to serve their needs," said Carrie Phillips, Madera Service Center director.
In addition to providing basic necessities, this office will also hold daily devotions and coffee at 9 a.m.
Mayor Brett Frazier attended the event, welcoming The Salvation Army to Madera and showing his support for its vision for the future. Other city council members and community leaders also attended, many bringing welcome gifts and tokens of appreciation.