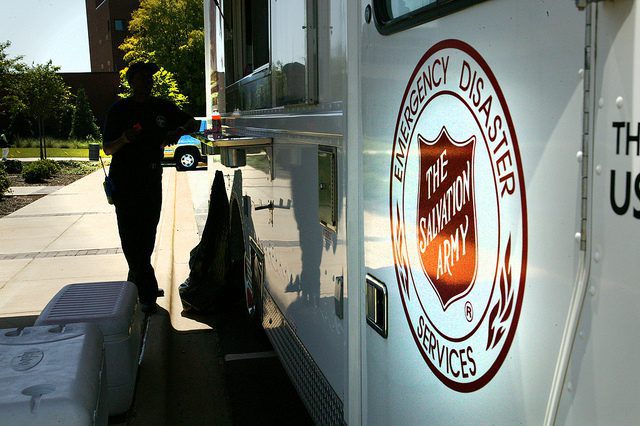 Salvation Army responds to Kauai flooding
By David Sayre –
Floodwaters and mudslides have caused extensive damage to communities in Kauai, Hawaii, unseating homes from their foundations and forcing the closure of several main thoroughfares.
Since Hawaii Gov. David Ige signed emergency proclamations, search and rescue crews are working to ensure that everyone is accounted for and able to access food and water.
The Salvation Army Hawaiian and Pacific Islands Division announced Monday that it will provide meals in Kauai along with cleanup items and emotional and spiritual care, as needed.
"Our team will be conducting needs assessments today in northeastern Kauai communities in order to get a better idea about specific needs and to provide emotional and spiritual relief," said Lt. Micheal Stack, Divisional Youth and Men's Ministry Secretary and Emergency Disaster Services Coordinator.
The Salvation Army is part of a team of agencies providing assistance during the response and working closely with the Hawaii Voluntary Organizations Active in Disaster (VOAD) chapter.
"During emergencies, the best way the public can help is to provide monetary donations which allow the delivery of the exact relief supplies a community needs," Stack said. "Plus, The Salvation Army uses 100 percent of all donations designated 'disaster relief' in support of disaster operations."
To support relief efforts, visit hawaii.salvationarmy.org/hawaii/eds or call The Salvation Army Hawaiian and Pacific Islands Divisional Headquarters at (808) 988-2136.