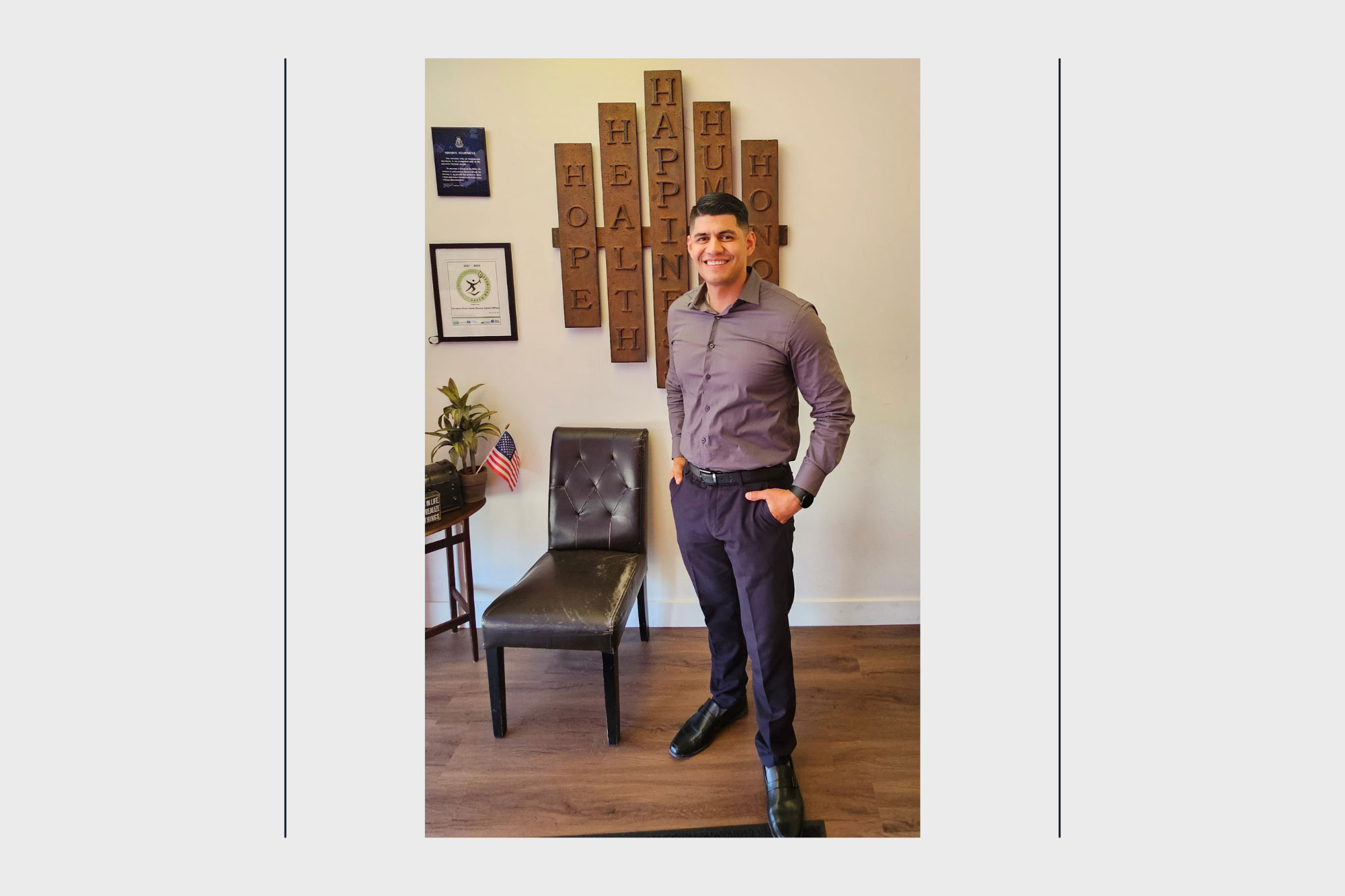 How one rehabilitation alumnus inspires hope by living in recovery
Mark Oseguera found a second chance after graduating from the Santa Monica Adult Rehabilitation Center and now serves as its intake coordinator helping others find recovery, too.
At 28 years old and struggling with various social, emotional, and spiritual challenges, Mark Oseguera, found himself distanced from his family and out of touch with God.
He described this period of his life as lost with no direction. "I had burned bridges, strained relationships, and cut people out of my life as a result of my behavior and active addiction," he said.
Then, on Dec. 13, 2017, he entered the Santa Monica (California) Adult Rehabilitation Center (ARC), a Salvation Army program offering charitable spiritual, emotional and social assistance to those who have lost the ability to navigate their problems and adequately provide for themselves. 
Through supportive housing, counseling, community relations and work therapy, beneficiaries of the program receive an opportunity for a second chance and to find a greater purpose.
"The program, for me, was a gift of desperation. Really, because I had nothing else," he said. "I was in and out of institutions, jails, constantly running from my problems while not being able to face them."
Today, Oseguera is the Intake Coordinator at the same center.
He worked for many years with Captain Tanya Pemberton, who now serves as Administrator for Program at the Anaheim ARC. She said she witnessed him transform into an outstanding individual who is making a difference in the lives of many.
"When he first came into the program, he had no contact with his daughter and family," Pemberton said. "And now they go out, they spend time together and he's able to be that father, son, and friend that he wants."
After graduating from the six-month addictions residential rehabilitation program, Oseguera returned to work as an ARC Kitchen Supervisor before taking on his current role as Intake Coordinator.
He now acts as a liaison, connecting potential beneficiaries to the program and sharing what it can do. He's a friend that many need at a pivotal time.
The Santa Monica ARC currently has 51 men in the program, with 59 total beds available at the residence. He said that men are excelling and graduating from the program often.
With some 100,000 people dying from drug and alcohol overdoses in the U.S. each year, the ARC works to ensure men in the program experience a strong sense of care and community on the road to sobriety.
"Substances take you down a path where you become hopeless and want to find hope again—and Mark, he shows people that our program brings hope," Pemberton said. "With just a few moments of talking to him, you see he's happy and in a good place now."
For Oseguera, fulfilling this role and guiding people into recovery is a path he believes is his calling.
"I was attending college, but I was undecided for a while," he said. "After completing the program and getting in touch with God, it became clear to me."
Oseguera said the program allowed a newfound connection to God that revealed his purpose in life, to study addiction and become a drug and alcohol counselor.
He has nearly completed an associate's degree in addiction studies at West Los Angeles College.
"I feel that I'm right where God needs me to be, not always where I saw myself being," Oseguera said. "But God does everything in his time and he finds the means and ways to place you where you need to be."
According to Pemberton, beneficiaries of the program easily connect with Oseguera due to his openness, which has created a tight-knit, welcoming community of alumni and residents.
The men find comfort and company with one another through church service, group outings and even a softball team, Oseguera said.
"I stay connected and engaged so that I can show what the program has done for me and what it can do for others," he said.
And others notice. Fellow Santa Monica ARC alumnus Jesus Vargas-Flores, who now works as the center's Kitchen Supervisor, entered the program with a similar past to Oseguera.
"I was able to see that my background was not far off from his," Vargas-Flores said. "Multiple times, he pointed me in the right direction and brought my attention to where it needed to be."
He said Oseguera's level of honesty and openness gave him hope that he, too, could live a life beyond addiction.
Today, Vargas-Flores works alongside Oseguera, assisting men in recovery by transporting them to meetings, participating in group events and living as another example of rehabilitation.
"My life has made a complete 180 since I set foot in the ARC," Vargas-Flores said. "Prior to the ARC, I did not have people like Mark in my life."
Creating connections through brotherhood and fellowship comes naturally to Oseguera and it's life-saving, Vargas-Flores said.
In fact, one of the first individuals Oseguera helped bring into the program recently graduated.
"Seeing the program working significantly for those who give it a chance is definitely motivating," Oseguera said. "I'm forever grateful for this program that revealed God's plan to me. I can say I've found my purpose in life."
---
Do Good:
Being a nice human always has a place in your day. But how to go about it? Join 23k+ people who care and find weekly inspiration from the Do Good Digest right inside your inbox.
What does it mean to do good? Where can we discover joy? What is it really like to be homeless? How can I raise a kind kid? Subscribe to The Do Gooders Podcast to find these episodes and much more—all to help you be inspired to do good right where you are.