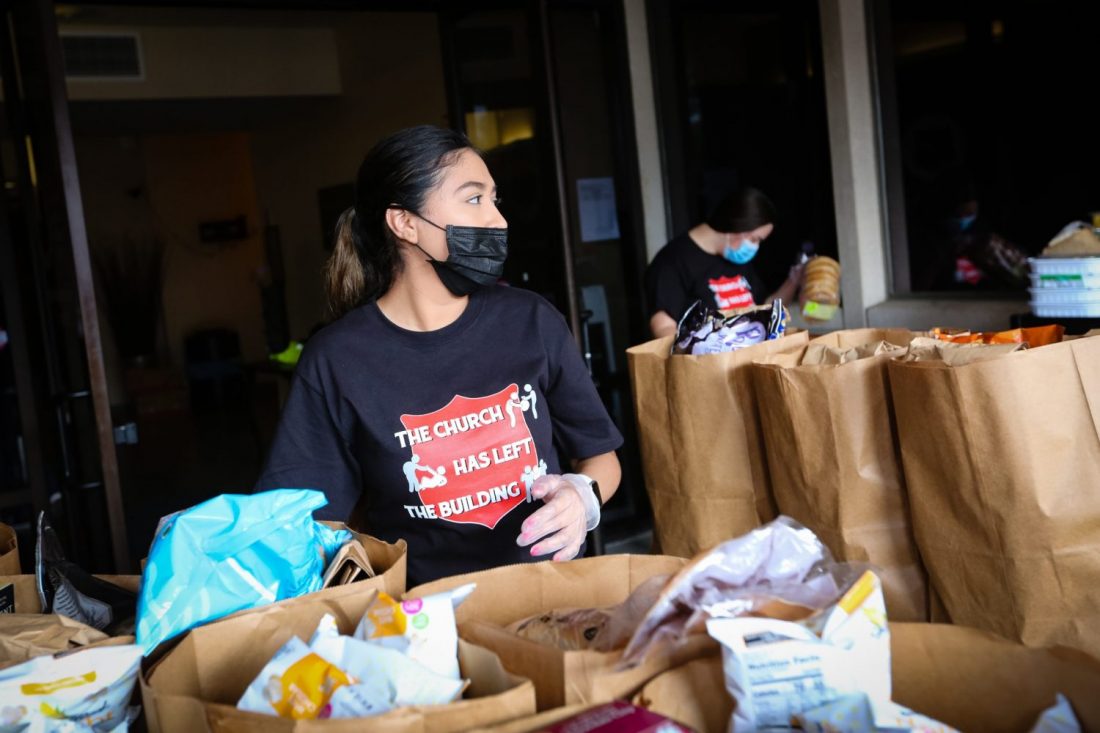 Salvation Army providing food boxes to hungry families amid COVID-19
A message from Commissioner Kenneth G. Hodder:
Commissioner Kenneth Hodder: Hello everyone, we're here today at The Salvation Army's Anaheim Red Shield, where a normally busy community center has become one of the key places in Orange County for the provision of food to those who are hungry right now. Within the space of a few hours, The Salvation Army's operation here was completely transformed and went an entirely new direction in order to meet the community's need, and the numbers themselves are staggering. Normally at this place, they would do more than 60 food boxes every month, but now that number has ballooned to more than 1,900 food boxes in the last six weeks.
Brandy Sanders: Things have changed a lot and also our family services center is very busy assisting people with rent and utilities and all of that. A lot of people, unfortunately, have lost their jobs, so it's just big families, some are small, but you know we're serving everybody according to their family size and what their need is. It means a lot to me that people aren't going hungry.
Captain Allison Struck: We didn't really anticipate that the need in Orange County would be as significant as it has been, and so as we've had this drive-through running we've seen people who have never had to ask for any kind of assistance before as they start to deal with furlough, and it's been surprising, and I think humbling, for a lot of people to ask for help. And it's been great for us to be able to stand at their cars and tell them that everyone needs help, everyone needs a hand sometimes.
Commissioner Jolene Hodder: Every story is different and today, as a mother myself, I had the opportunity to present a cake to another mother whose son was about to have a birthday, and we were able not only to provide them with that cake but to sing and to just give them a little bit of hope.
Commissioner Kenneth Hodder: The Salvation Army is going to be here for as long as is necessary. We invite you to join us in this work. At the bottom of the screen, you'll see information about how you can help. Help us demonstrate once again that hope is greater than fear. Thank you for your support, and God bless you.
HOW TO HELP:
If you'd like to make a monetary donation, please click here to make a gift.
Text 'GIVE' to 52000 to make a $10 donation to The Salvation Army. This will automatically add a one-time donation to your next mobile phone bill.
For information about volunteering, please visit volunteer.usawest.org.
To learn more about how to support The Salvation Army's relief efforts, please click here.