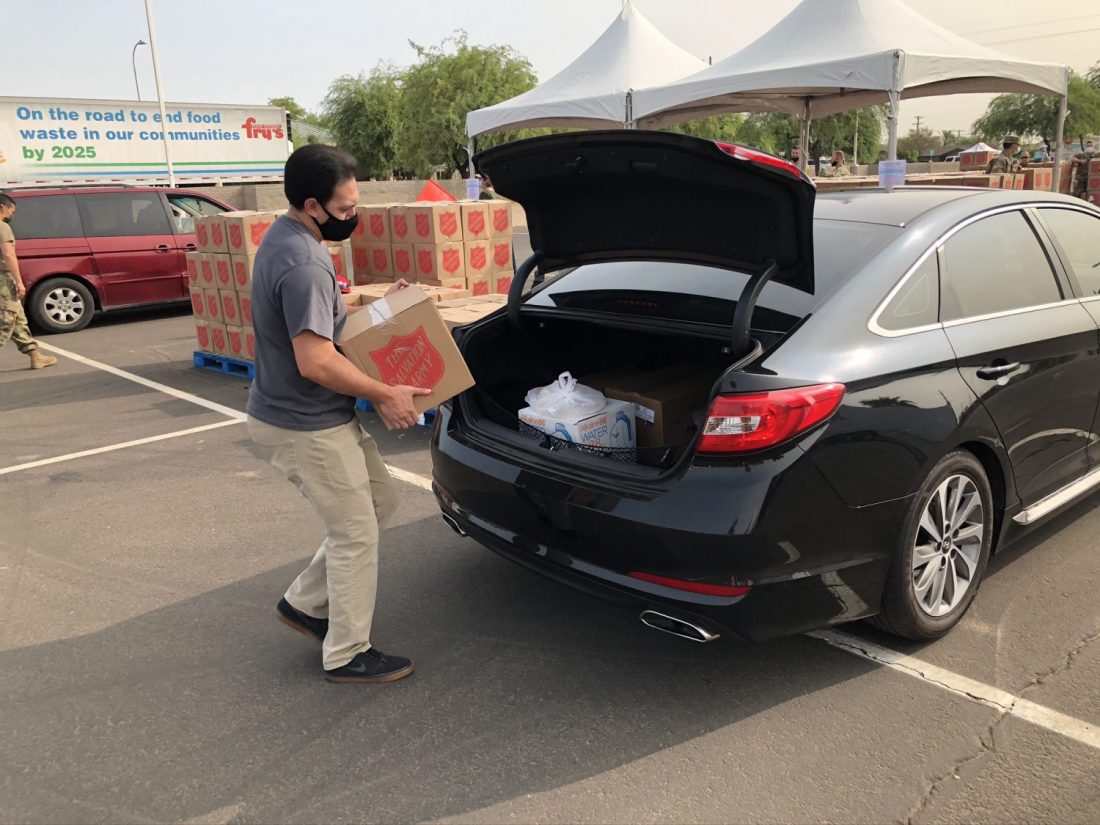 Salvation Army provides food boxes for 1k Phoenix families
By Scott Johnson–
In its continued response to the COVID-19 pandemic, The Salvation Army Metro Phoenix conducted "Operation Feed the Need Phoenix" on Sept. 12 at the American Family Fields of Phoenix complex.
The contactless, drive-through distribution event provided 1,000 Phoenix families in need with dry and canned goods; USDA produce and dairy; water; tortillas; gifts cards and information about the Army's many social services.
Funding for the event came from a generous CARES Act grant from the City of Phoenix.
"The Salvation Army has seen a great increase in families in Phoenix who are battling to put food on the table during the pandemic, and we are extremely grateful to the City of Phoenix for the funding to help provide these basic necessities for families to survive," said Major David Yardley, The Salvation Army Metro Phoenix Program Coordinator. "We wish to continue being a symbol of hope for our most vulnerable neighbors in need."
Salvation Army officers, staff and around 150 volunteers, including local military and first responders, braved the heat to serve. Many big-hearted community partners also donated goods and their time.
"To see the smiles of a struggling family when their car is loaded up with food … it can't help but bring a tear to your eye and warmth to your heart to know something good is happening," said Major Butch Frost, The Salvation Army Southwest Divisional Social Service Secretary.
Said one grateful resident, "Just makes you feel really blessed. Makes you feel like God cares and God loves us."