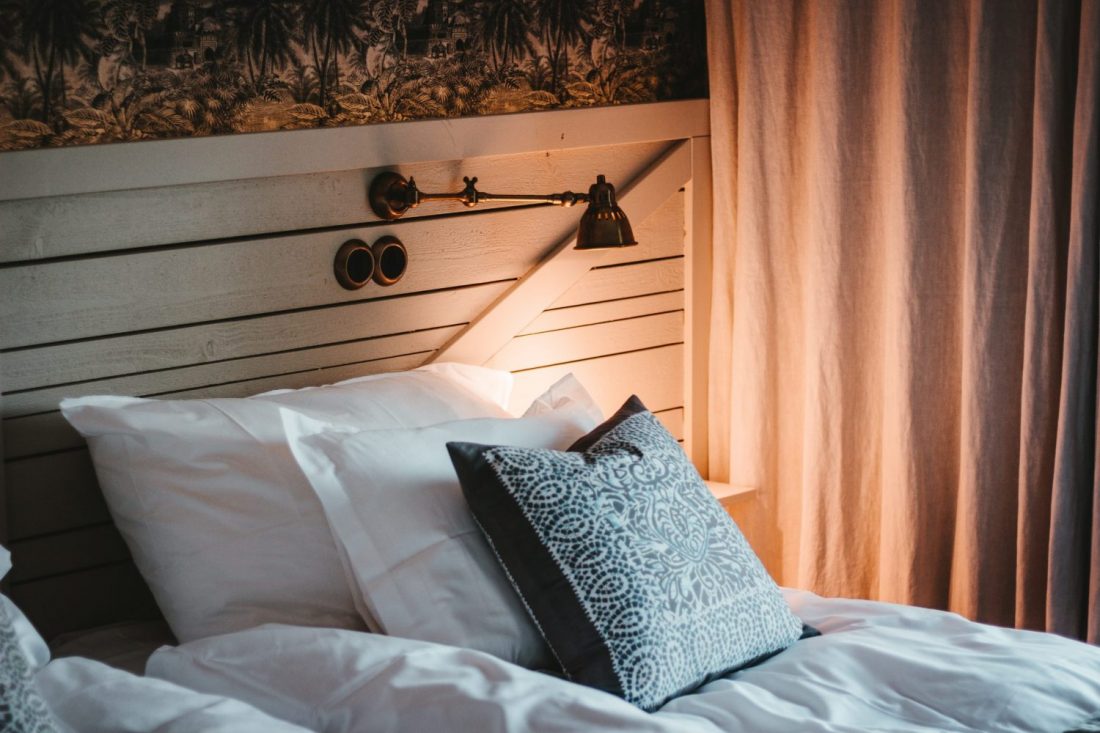 Salvation Army offers relief as Reno rent soars
Reno Corps Rental Assistance Program responds as the city's average rent doubles
By Vivian Lopez –
Melanie Sarmiento calls Reno, Nevada, home. But over the last few years, soaring rent prices have made it harder and harder for her to call it that. 
After moving out of her one-bedroom apartment when rent got too high, she moved into a studio apartment in the same building. She started off paying $795 monthly for her studio, then $885, and in 2018 her rent was raised, yet again, to $1,035 each month. The latest increase came right around the time she learned her cancer was back.
"For what I do for a living, it is just enough just for rent, and I'm lucky to have $50 left over and sometimes it's not enough or…$10 at the most," Sarmiento said. "It's really stressful because I don't have a choice for anything. Rent always comes first."
She is one of the many Reno residents affected by the city's rent skyrocketing over the last few years. According to a report by real estate consulting firm Johnson Perkins Griffin, the average rent price in Reno for the first quarter of 2019 was $1,316—a nearly 52 percent increase from the 2014 fourth quarter average.
Sarmiento works part-time from her home as a customer service agent and receives a Social Security pension. She was unable to return to her full-time job after going through chemotherapy because her immune system was compromised, and she would need to carry all of her medical equipment with her.
The Reno Cancer Foundation initially covered her rent for November 2018 through January 2019, until she got back on her feet once she was done with chemotherapy.
However, in February, she found herself struggling to make ends meet. She fell behind on rent and sought assistance from several community agencies but was rejected. In April, she found relief through The Salvation Army Reno Corps' Rental Assistance Program.
"The Salvation Army helped me out without any questions," she said. "It has lifted a lot of stress."
The Salvation Army connected her with another agency to help cover her following month's rent, and she said she's now all caught up in rent payments.
"I'm very grateful and it gave me a chance to get ahead now," Sarmiento said. "I just feel really complete." 
Major Charles Fowler, Washoe County Coordinator and Reno Corps Officer, said Sarmiento's case is not an isolated one. He attributes this to the city not having enough housing to keep up with the growth in the area as tech companies and big businesses move in.
"You can't avoid the fact that rents have gone up," Fowler said. "I hear stories from people all the time who say, 'My landlord is kicking me out,' or 'My landlord is upping my rent by $100-$200 all at once'—even more in some cases. Even our corps has lost people who can't afford to live here anymore and they move back to the midwest or move in with family in other places."
According to Jose Silonxochitl, Reno Social Services Director, the corps' Rental Assistance Program initially received 40 official requests monthly and about three times that in phone calls requesting information when it launched in 2016. Now, he said they receive 60-80 official requests for rental assistance each month and four times that in phone calls.
"I've seen quite a few come in saying they've never received these types of services before, but they're in a situation where now they feel they need a certain amount of help," Silonxochitl said. We do try to help them out as much as we can, not only for rental assistance, but for some of the other services we offer…Any kind of assistance they can receive that can give them that financial flexibility—you can see it in their face—it's just a load off of their minds."
The program was created with $20,000 in Federal Emergency Management Agency (FEMA) Emergency Food and Shelter Program (EFSP) funds. It is growing to keep up with the city's needs. This year, the Reno Corps has secured an additional $40,000 in funding from donors, in addition to its FEMA funds. Because of this, Fowler said they'll be able to give $5,000 a month in rental assistance all except two months of the fiscal year.
"Our concern is to focus on people who are about to be evicted because once they lose it, it's very hard to get it again," Fowler said. "People are just living on the edge. We want to help soften the blow and give them the opportunity to recover so they can continue to maintain that in the future."