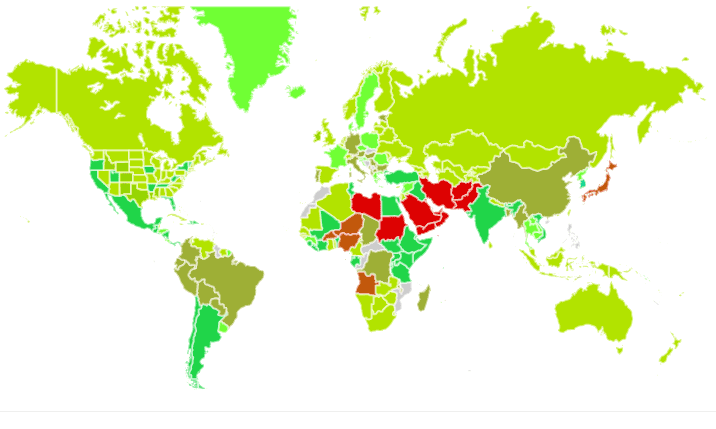 Salvation Army helps raise Pohnpei's age of consent
New age of consent, 18, becomes law.
By Karen Gleason –
Legislation to raise the age of consent in Pohnpei, Federated States of Micronesia, recently became law, thanks in large part to the perseverance of Captain Taylor Santos, Kolonia (Pohnpei) Corps Officer.
The age of consent is the age at which at person's—typically a girl's— consent to sexual intercourse is valid in law. In Pohnpei, this age had been 16, but through Santos' efforts, as well as lobbying from churches, Pohnpei Public Health, women's groups and Care Micronesia Foundation, this has changed. According to Kaselehlie Press, the Pohnpei State Legislature created legislation raising the age to 18; the legislature approved it and submitted it to the governor. On May 17, Kaselehlie Press reported that the legislation had become law.
Santos sits on the local task force that tackles social injustice of all kinds, including domestic violence and incest. Beginning in 2016, Santos worked alongside other non-governmental organizations (NGOs) and churches to change the age of consent to 18, and in 2018 the government finally joined the fight.
"Jesus himself was about social justice and Captains Taylor and Senalyn Santos are living out biblical justice everyday," said Captain Jessica Stack, Hawaiian and Pacific Islands Divisional Youth and Candidates' Secretary. "These faithful servants are involving themselves in the issues of their community, and serving those who need justice. Their faithfulness now has created big change in the entire country."
Stack said changing the age of consent will help the community realize that individuals under age 18 are still children who need protection. Santos added that a charged offender is currently facing a 15-year sentence because of this law.
"All glory be given to God," Santos said. "I only need the age of consent increase to 18 to safeguard the lives of our kids on Pohnpei."
The Santoses are continuing to work with other NGOs and churches to create safe and inclusive environments for children and everyone.
"We are thankful for the work that Captains Taylor and Senalyn Santos are doing on behalf of The Salvation Army in Pohnpei," Stack said.
Part of the Western Territory, Pohnpei has a population of 34,000. The island has 31 elementary schools with 8,112 students, and three high schools with 2,713 students. In Pohnpei, the public schools encourage kids to go to The Salvation Army's after-school programs because those who do are most successful in school.
Pohnpei's change in legislation is a victory for social justice. Throughout its history, The Salvation Army has been an active frontrunner in the fight for freedom, combating human trafficking.
"We are extremely proud of the Army's work in the last century in the fight against sexual slavery," Major Keilah Toy said. "Bramwell and Florence Booth were pivotal to raise awareness of the sexual exploitation of children, raising consent in Britain from 13 to 16 in 1885. Also, in 1900, Colonel Henry Bullard led a vigorous campaign against the Japanese sexual slavery tradition, which ultimately led to 12,000 women being released from trafficking."
Perhaps most notably, in 1885, with The Salvation Army, journalist W.T. Stead bought 13-year-old Eliza Armstrong to prove how easy it was to buy and sell a girl, and wrote about it for London's The Pall Mall Gazette. The Salvation Army subsequently obtained 400,000 signatures on a petition to raise the age of consent. Amid a storm of controversy, the bill to raise the age of consent from 13 to 16 passed.