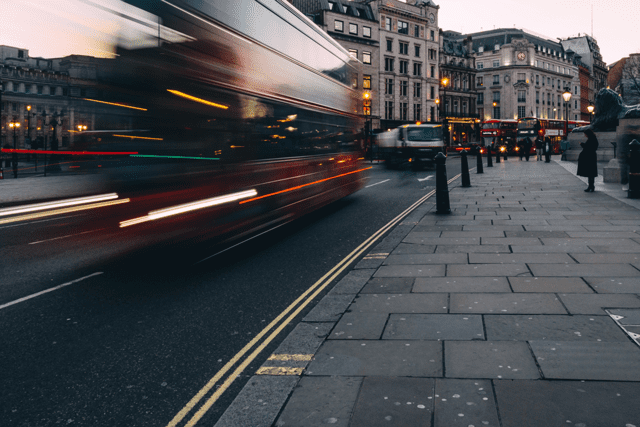 Salvation Army helps Central Coast's homeless reunite with families
Homelessness have spiked each of the past six years in Santa Maria, California.
By Dave Werstine –
Through a series of unfortunate circumstances, Elaine found herself down and out and struggling to survive on the streets of Santa Maria, California. Helpless among a growing homeless population in the Central Coast community, she yearned to go back home with the hopes of turning her life around.
Thanks to the Santa Maria Corps' new Reunification Program, Elaine recently boarded a bus to Texas to rejoin family.
Over the past two months, The Salvation Army, partnering with the Santa Maria Police Department and Crestwood Christian Fellowship church, has been able to help more than a dozen people experiencing homelessness reunite with their families.
"It's working great," said Corps Officer Lt. Patty Torres, who administers the program along with her husband, Lt. Juan Torres. "We've taken a negative and turned it into a positive."
The program formed as a solution to the residents' complaints about the problems associated with the rise in homelessness in the city. Several of those mostly unfounded complaints centered on the homeless milling around the Santa Maria Corps office.
After several meetings with city officials, The Salvation Army decided it could help address the homeless issue in the area, which has somewhat limited resources to aid those in need.
According to Sgt. Eligio Lara of the Santa Maria Police Department, citing Central Coast Collaborative on Homelessness (C3H) statistics, there were 338 homeless individuals in the city in 2017. That number is 39 percent higher than it was six years ago, and one that has gradually grown each year.
Answers to the problem haven't been able to keep pace.
"It's an issue for us," Lara said. "We spend about 30 percent of our day shift on homeless calls…They are a nuisance for us. We do what we have to from a police enforcement standpoint, but in all fairness, we are trying to help."
Lara said the police department is happy to do what it can to help the Reunification Program and has been pleased with the initial results.
"I wasn't expecting a miracle, but it is helping," Lara said. "It's a step forward."
It's often the police who come into first contact with the homeless. With the help of the police, the Santa Maria Corps develops a short list of leads on possible candidates for the Reunification Program. Then, they sit them down and interview them: How did they find themselves on the streets? Are there drug and/or mental issues? Do they have a place to go? They also ask the candidates for phone numbers of family members so that they can be contacted to see if they are willing to take in their lost mother, father, brother, sister and so on.
"We want to make sure they have somewhere to go," Torres said. "We don't want to hand the problem off to someone else…And we don't want to pay for someone's vacation."
If the individual meets the criteria, they board a bus to reunite with their loved ones. It sounds like a happy ending. Maybe it's more like a fresh start. In the case of Elaine, Torres was unsure what happened with her after she saw her board the bus.
"I told her to call when she got home safe," Torres said. "That never happened. I'd like to know what happened with Elaine. It's a little disheartening. I've called her daughter but I don't want to be overbearing. Maybe one day she will call and say it all worked out."
Like any fledgling program, there are growing pains, and Elaine's story is just that.
In an attempt to further help their clients, the Santa Maria Corps reaches out to a Salvation Army corps in the area closest to the clients' destination. There, clients have a link to any help or services they need to put their lives back together.
"This is so new that we are learning as we go along. It's going to take a lot of work on our part," Torres said. "We are trying to do whatever we can to be successful. We are praying for the best as the program grows. We want it to be more than just a bus ticket."