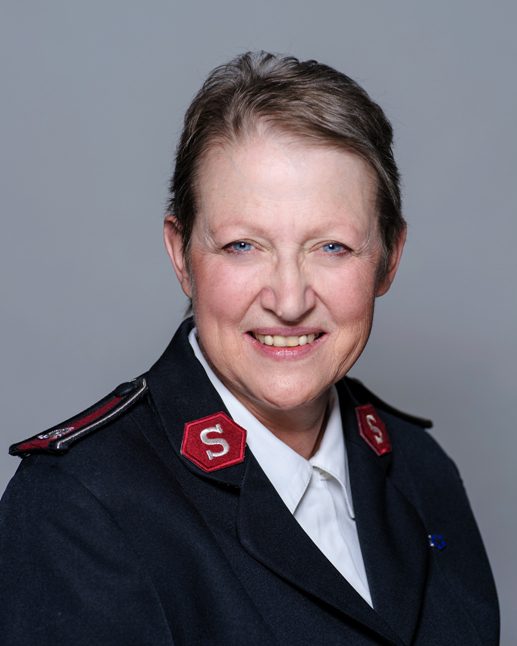 Reflections of a 'senior'
By Diane O'Brien, Lt. Colonel – 
My name is Diane O'Brien and I am an older adult.
I am not yet retired but I see it approaching quickly. I could be moving into your area. What do you have to offer me? But…please don't bring me a lap robe and invite me sympathetically to the "senior" lunch.
No, I am not looking to be cosseted. When I say, "What do you have to offer me?" I mean to ask what you can offer me by way of opportunity for my service.
Most of you will get the idea. Some of you know me and the thought of sympathetically patting my aging hand just doesn't seem normal, right? If I moved next to your corps, would you be asking me to help teach music? Or tutor after-school kids? Or help plan the women's ministry group? I hope so!
Of course, even if you don't know me now, you would know me when I moved to your area, because I would turn up at your Sunday meetings.
How do you find other people like me, but who don't come to the corps and who don't need social services?
One of the good things about reaching a "certain age" is that you get deals, such as Denny's senior meals. None of us really want to get older, but I'll show my ID (though, sadly I'm not asked for it) for a senior discount.
Here's an idea. If you go to restaurants, movies or even a Ross store in your community, you may get to know the managers of those frequently visited places quite well. How about asking them to hand out a special invitation when they give a senior discount? This would be a small card, with a place for their business logo and details of the local Salvation Army unit. Then the card would read: "Calling active 'seniors.' We need tutors, coffee makers, handymen, musicians, whatever you enjoy doing. Contact (insert name here) to hear how you could help make a difference in somebody's life."
These individuals don't need to be Salvationists to do any of those things. In fact they don't even need to be Christians. But just imagine somebody my age regularly helping a child with homework. Maybe the child even goes to your Sunday school, and then maybe a miracle can happen. You know, a little child shall lead them…
It's worth considering.