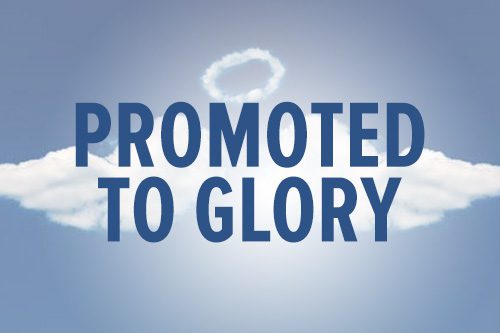 Raul Guerrero, O.F.
Feb. 21, 1921–March 14, 2018
Raul Guerrero, 97, was promoted to Glory March 14 from his home in Huntley, Illinois.  
Guerrero, who pioneered Hispanic ministries in the Central Territory, was admitted to the Order of the Founder—The Salvation Army's highest honor—in 2001 in recognition of outstanding service to the Latino community in the Central and Western territories.
Born Feb. 21, 1921, in Santiago, Chile, Guerrero occasionally attended Sunday school at The Salvation Army. At 16, he came across a Salvation Army open air street meeting and followed the brass band back to the corps where he accepted Christ as his personal Savior.
At 18, Guerrero was accepted into The Salvation Army Training School but before he could enter his father died. As the eldest child, he assumed responsibility for his mother and three siblings. He continued to be active in his corps, serving as Corps Cadet Counselor and soon after as Corps Sergeant Major. During this time he received a degree in accounting and established a successful business as a tailor and clothes designer.
In 1942 he married Sara Aspec. He later married Donna Jared in 1979.
In 1958, Guerrero and his family immigrated to the U.S. to make uniforms for the Central Territory. Acknowledging that his life's work was just as much about saving souls, he was compelled to start a ministry to reach the Puerto Ricans in his Chicago neighborhood.
While managing the Central Territory's uniform store and then establishing a uniform manufacturing business of more than 100 employees, he began numerous Hispanic congregations, resulting in three Spanish-speaking corps (Chicago Central, LaVillita and Pilsen). He not only planted corps but led them as a soldier during his tenure in the Central Territory.
Having experienced and seen how God could use open airs, he was a strong proponent of these outreach meetings, even conducting them in a park during the Chicago riots in 1968.
Since Guerrero possessed a missionary spirit, it was not surprising that in 1987 at age 66, newly retired from his business, he moved to California to help expand the Army's Hispanic work as full-time coordinator of Hispanic Ministries for the Southern California Division. Over the next 14 years, his passionate leadership resulted in six new corps openings and innovative Spanish-speaking ministries that advanced the Army's ministry in the Western Territory. He initiated the Southern California Hispanic Leadership Institute to train local officers and future leaders. He also was in charge of the Hollywood Temple Corps as well as the El Monte Corps, which he planted, for six years until his retirement in 2001.
Guerrero served on many advisory groups, including the National Soldiers' Commission and National Committee for Ministry to Minorities, and traveled throughout the U.S. and Latin America to hold campaigns and seminars. His commitment to share the gospel, lead people to the Lord and disciple them did not waiver as he aged. He continued to teach Bible studies and conduct prayer meetings in California until age 92. In 2015, the Guerreros returned to the Central Territory, soldiering at the Belvidere (Illinois) Corps.
In addition to the Order of the Founder, Guerrero received The Salvation Army William Booth Award and the Exceptional Service Award.
Guerrero is survived by his wife, Donna; three children from his first marriage: Dr. Raul J. (Christine) Guerrero, Major Yaneth J. (Herb) Fuqua, and Ruth (Neal) Schawel; 12 grandchildren and 11 great-grandchildren; and one sister, Elena Guerrero. Two daughters preceded him in death: Lucy (Walter) Coles and Sonia (Jose) Valencia.
A promotion to Glory service took place March 24 at The Salvation Army Oakbrook Terrace Corps in Villa Park, Illinois, with Commissioner Brad Bailey, Central Territorial Commander, presiding.