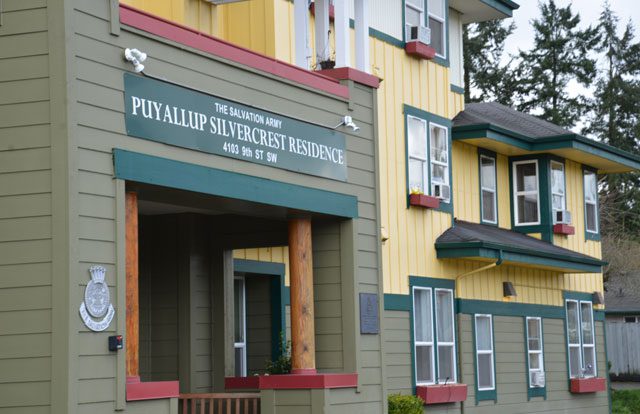 Friends reunite at Puyallup Senior Activity Center
One woman makes new friends at the Army, and finds one from her past.
By Kevin Pontsler –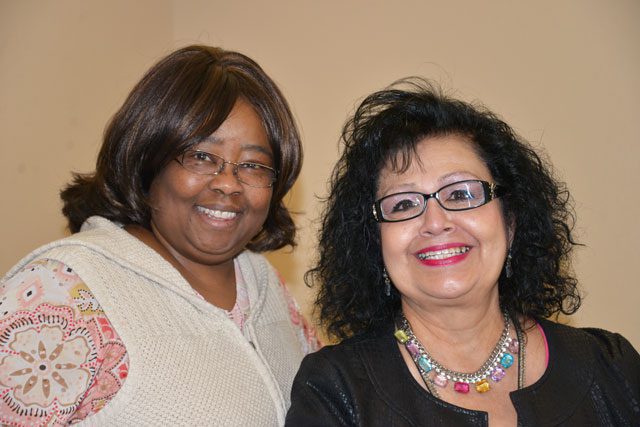 Irene first came to The Salvation Army in Puyallup, Wash., in late 2012, seeking assistance.
Born in Wisconsin and raised in Texas, Irene moved to Puyallup nearly 40 years ago when her ex-husband was assigned to a nearby military base. Over the years, she raised five children on her own and saw the birth of 13 grandchildren, but her two sons both died years ago while in their early 20s.
Today, Irene cares for grandsons Gavin and James, after the state removed them from their mother's care due to problems with drug addiction. At the time she turned to the Army for help, Irene was dealing with her own depression, and the approaching holidays meant she was feeling the loss of her sons more than usual.
"I could tell she was depressed," said Maretha Baltimore, director of Family Services, "so I suggested she come to the Senior Center. "
Irene started going to the center, and was soon participating in a weekly ceramics class and Bingo. She enjoyed a hot meal for lunch each day, along with a community of other seniors.
One day while at the center she received a big surprise.
During a conversation, Irene mentioned an old friend, Dorothy, with whom she had lost contact, calling her "a second mother." At one time, Dorothy had lived at Silvercrest, The Salvation Army's senior apartments, located next door to the Senior Center.
"I haven't seen Dorothy in nearly 15 years," Irene said. "Someone told me she passed away."
But one of the other seniors, BJ, knew that Dorothy was still alive and living at Silvercrest.
Irene said, "I told BJ: 'You've got to take me over there; you've got to take me there!'"
And so, a few minutes later, Irene knocked on the door of her long-lost friend's apartment. When the door opened, a "family" reunited with hugs and tears.
The change in Irene's outlook since that day is obvious.
"She looks so much better," Baltimore said. "I can see how happy she is."
Today, Irene and Dorothy talk on the phone regularly and visit as time permits. Irene continues to attend the Senior Center several times a week, and now her two grandsons are participating in the weekly youth programs at The Salvation Army.
"Both of my sons are gone and the holidays were very depressing," Irene said. "I'm not depressed any more."