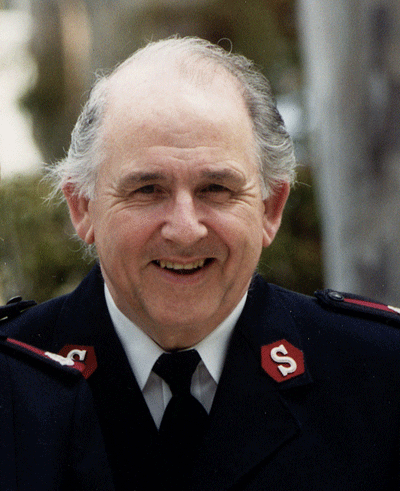 Promotion to Glory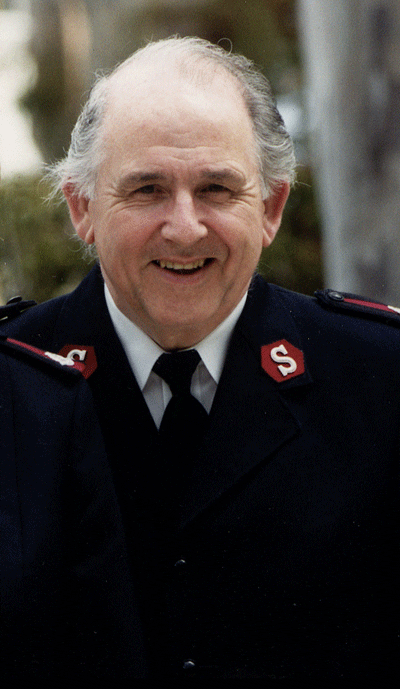 Major Terry Camsey was unexpectedly promoted to Glory on June 29, 2011, from his home in Mission Viejo, Calif. Born in Cheltenham, England on June 23, 1935, he emigrated to the U.S. in 1972.
In the Western Territory, he served as Golden State divisional music director from 1984 to 1986, before moving to territorial headquarters (THQ) as evangelism and programs secretary, holding that position until 1993. He was territorial corps growth secretary until 1995, when he transferred to the U.K. Territory, where he served as church growth and planned giving secretary. In 1998, he returned to the U.S. Western Territory as territorial vision and corps growth and men's program secretary. He retired in 2000.
Earlier in his professional career, Camsey worked as a senior environmental health officer and a food services manager.
Camsey was an accomplished musician and composer. For many years he played with the International Staff Band (ISB), where he was a noted cornet soloist. After moving to New York, he played with the New York Staff Band from 1976 to 1980.
He and his wife, Beryl, attended the recent ISB120 Anniversary celebrations in London.
In retirement he continued to pursue his interests of music and church growth theory. He soldiered most recently at the Tustin Ranch Corps, and prior to that at the Murrieta Corps, both in Southern California.
From 1987 to 2009, he contributed a regular column, "The Body Builder," to New Frontier. He authored the book, Slightly Off Center, published by Crest Books in 2000.
Camsey is survived by his wife, Beryl, children Martin and Rosalind, two grandchildren and other relatives.