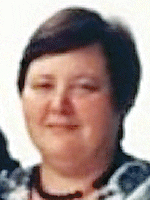 Promoted to glory/ Lenora Holmes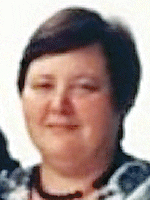 Lenora Holmes, 64, was promoted to Glory June 26 from Swisshome, Ore.
Lenora Agate was born Aug. 28, 1947, in South Haven, Mich. In 1965, she married Frank R. Holmes in Reno, Nev. The couple lived in Richmond and Sacramento, Calif., where they had four children.
A lifelong Salvationist, Holmes was first enrolled as a junior soldier at the Oakland (Calif.) Citadel Corps and went on to become a senior soldier for 50 years. While in Sacramento, she served for many years as Sunbeam leader and as a songster and band member. She loved and took pride in every girl in her troop.
The Holmes family moved to Swisshome approximately 20 years ago, first attending the Eugene Corps and then the Salem Corps.
Both corps united for the funeral service July 9 at the Eugene Corps. Interment followed at Lane Memorial Gardens. Major Kelly Pontsler led both services.
Holmes is survived by her husband, Frank; brother, Horace Agate; son, Matthew; daughter, Lynn Davey; seven grandchildren and two great-grandchildren. Two of her children, Linda and Frankie, predeceased her.