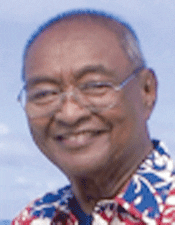 promoted to glory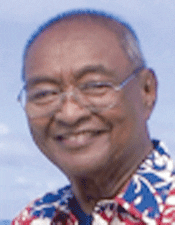 Major Clarence Lanakila Orion was promoted to Glory Jan. 30 from Florrisant, Mo.
The oldest of four children, Orion was born June 6, 1942, in Honolulu to Anathalio and Elizabeth Orion.
Orion was raised in The Salvation Army church where he attended kindergarten and remained active throughout his teenage years. In 1960, he won the top musician award at Camp Homelani; this led to his participation the following year in music camps at Redwood Glen (Golden State Division) and Mt. Crags (Southern California Division). He joined the U.S. Air Force in 1961 and served at Scott Air Force Base, Belleville, Ill., where he played in the band until 1969. While stationed at Scott, he attended a Salvation Army corps in St. Louis, Mo.
In 1962, Orion attended a Salvation Army future officer retreat where he met Patricia Round, who was working for the summer before leaving for Salvation Army training college. Round postponed training and the couple wed later in 1962. They had four children: Clarence II, Erik, Terence and Joy Trish.
In 1968—after attending music camps in Missouri—he felt called to be a Salvation Army officer. The Orions entered the School for Officer Training in San Francisco and were commissioned with the Victorious Session in 1971—a fitting label since Orion's middle name means "victorious." The couple held appointments in Lahaina, Hanapepe and Kaneohe, Hawaii; and Ventura, Compton and Pasadena, Calif.
They left Salvation Army work for eight years, returning in 1991 when Clarence Orion served as addiction treatment services chaplain at the Hawaiian and Pacific Islands Divisional Headquarters. His final active appointment was divisional music director.
The couple retired in 2008 and moved to Florissant where Patricia Orion's family lived.
The Kauluwela Mission Corps held a memorial service Feb. 11. Major Randy Mulch, Major Warren Dabis and Divisional Commander Major Edward Hill took part in the service. That evening Orion's ashes were scattered in the waters off Camp Homelani.