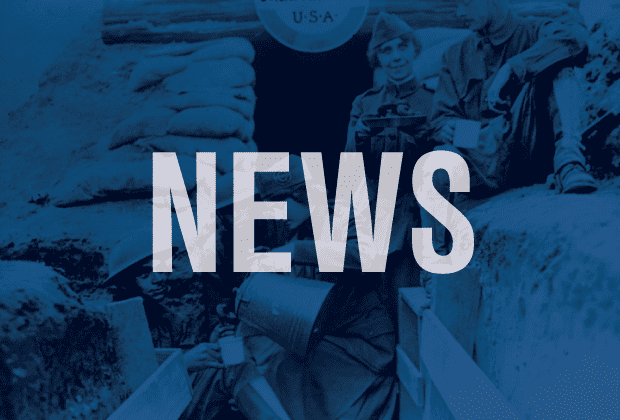 Prison ministry grows in Oroville
Oroville Corps will minister to inmates before and after their release.
The Oroville (Calif.) Corps is working to flesh out its prison ministry programming to reach more inmates and better help them re-enter society following release.
Last summer, the corps began issuing Bible Correspondence Courses to interested inmates in the Butte County Jail. Salvationists will soon be going to into Butte County jail to teach a Bible study to inmates, and early next year, the corps will roll out a financial fitness program as part of its Transformation program.
"We're really just trying to encourage them in any way we can," said Major Tom Ford, territorial secretary for corrections. "They run a great program up there."
The Transformation Program, which helps inmates in Butte County Jail recover from drug addiction, has been running on donations for over 10 years.
Based on the 30 life principles of Dr. Charles Stanley, the program reaches out to inmates through posters and handbooks that contain information for people interested in recovery. Inmates who are in jail can only join the program if they have not yet been sentenced.
Once the corps receives letters from interested men and women, they send a volunteer to visit the potential program participant in jail for an interview. If they meet the criteria for the Adult Rehabilitation Center (ARC), then the Transformation program helps participants with the application to submit to the ARC.
"Men and women are finding Christ right here after being so hopeless in drugs and alcohol and other addictions," said Corps Officer Captain Julie Feist, who was appointed to the corps in July 2014. "I haven't seen anything done like this in my time as a Salvation Army officer."
According to Feist, some people do not qualify for the ARC. Often times there's a long waiting list for applications, especially for women.
"For the outpatient program, or the Transformation program, we do here…we have them attend a Life Recovery Bible study once a week and we do a life principle class using Charlie Stanley's material," Feist said. "Then we refer them to other local resources that will help them. The whole process is to help transform their lives."
Feist said the financial fitness program will be a useful tool to many of the Transformation participants.
"Many of them are in jail because they haven't been able to manage their money and they've had to resort to illegal means of funding their rent," Feist said. "Sometimes the women have to go out and prostitute themselves; sometimes the men are going out selling drugs. This is to help them manage their money. So many times, when they're released, if they don't pick up those skills, they end up going back [to jail]."
According to Captain Feist, the Transformation program saved Butte County over $1 million dollars the year before they arrived.
Although the program is funded solely on donations, the Feists do not solicit funds. Occasionally they will receive a donation check made out to the prison ministry.
Feist said the Transformation program currently has 10 people, but that she ultimately wants to expand it and hire a full-time staffer.
"That's the dream," Feist said. "The goal is to help transform them so they can live a productive life once their probation period is done."
 Notes:
California spends about $47,000 per inmate but just $9,000 for every enrolled student.
Over 6 in 10 prisoners released in California are rearrested within three years.
Reducing recidivism by just 10 percent a year would save Californians roughly $233 million.
SOURCE: California Legislative Analyst's Office, U.S. Department of Justice, National Education Association, Pew Charitable Trusts