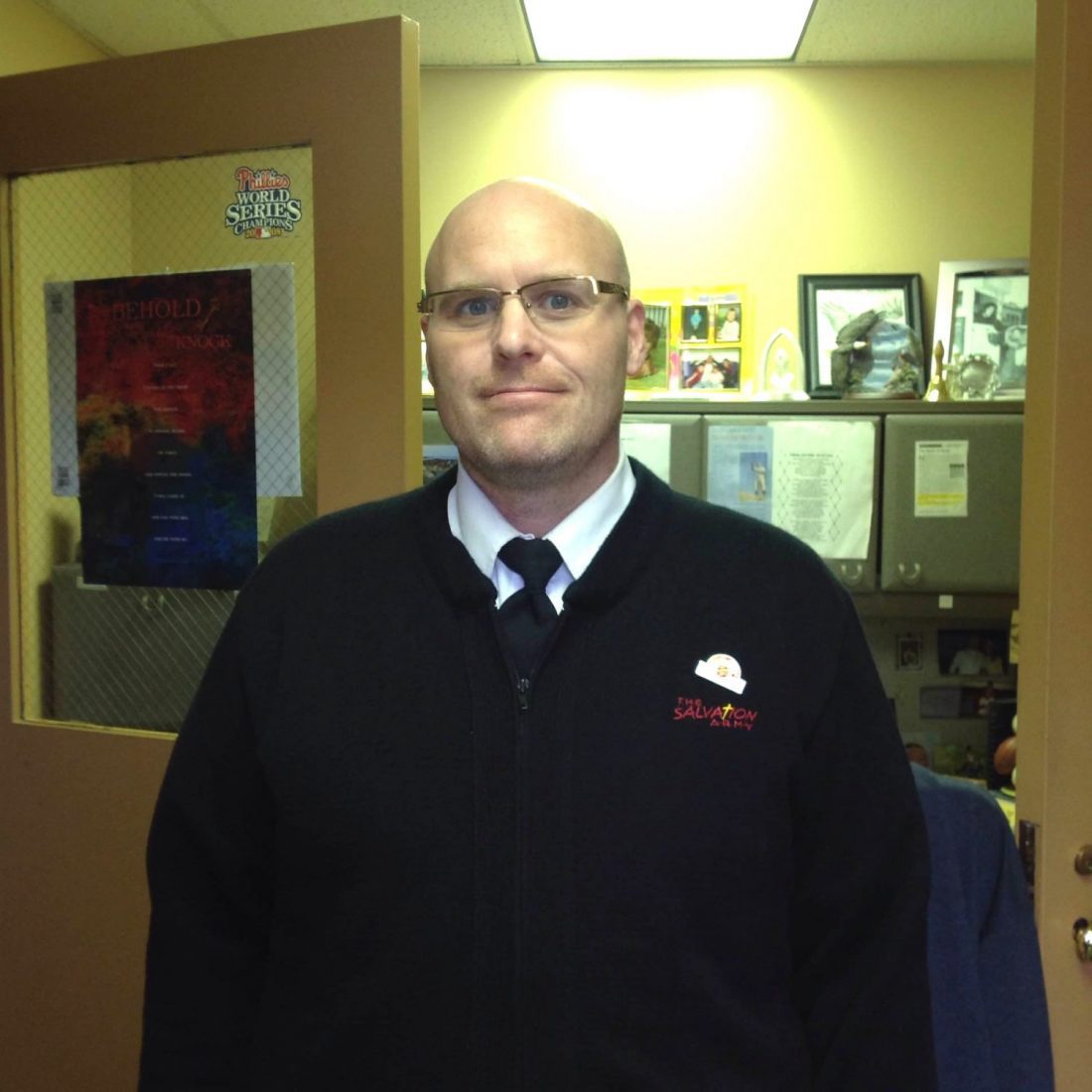 'I fell in love with heroin'
Captain Kevin Polito opens up on his battle with drug addiction.
By Lizeth Beltran –
He picked up another cigarette butt as he hauled a laundry bag through downtown Pittsburgh. This was Kevin Polito's 12th release from a rehabilitation center. He held his whole life in a single bag.
It was a cold March night and Polito knew he had to find a place to stay. He walked to the nearest fast food restaurant, picked up the payphone and dialed 9-1-1. The operator listened carefully as Polito said he wanted to kill himself. A police officer gently handcuffed Polito, placing him in a psychiatric ward at the nearest hospital. Polito had no idea that night would change his entire life.
A class clown and a bit rebellious, Polito grew up the younger of two siblings in a rough neighborhood near the edge of Pittsburgh in a home he said lacked moral foundation.
 "My dad was an old school Italian guy and he was really strict on us," he said. "At the same time, he also used marijuana recreationally."
The spiritual foundation wasn't much better. "I was baptized and I had my holy communion at a Lutheran church when I was 10," he said. "I think my dad did that more from pressures from his sisters. I still don't believe that my dad really believes in God."
 After leaving for college at 17, Polito pledged a fraternity and fell into drug use. "All of a sudden, I was thrust into this world where there were a lot of people much older than me," he said. "People partied and experimented with different chemicals and I was very eager to fit in."
Once he graduated college, he noticed his fraternity brothers settled down, but for him the party continued. Mushrooms and acid, marijuana and cocaine—the substances changed but the persona never did.
"I was always a functional addict," he said. "I would use my intelligence, my wit, my personality, my charisma, and I would always use that to keep my head above the water."
Polito bounced from job to job in corporate settings while also waiting tables on weekends. Meanwhile, his drug habits went to new heights.
"I fell in love with it [heroin]," Polito said. "It became the primary relationship I had, and eventually I got to a point where after using it for five years I was fired from a number of jobs. I was thrown out of a number of places. I was homeless intermittently and staying on my brother's couch or rehab."
Polito first went to rehabilitation in 1998 and continued in and out through 2005.
"I would often go to get help, but it was always for the wrong reason," he said. "I was never really sincere in wanting to quit."
During a stint in rehabilitation in 2000, Polito was impressed with a counselor and decided to pursue a master's degree in counseling but eventually dropped out of school. He was still very much dependent on drugs.
"I wasn't like the typical drug user," he said. "I was educated and held jobs in the past, but at the last rehabilitation center they saw right through me. I felt naked."
Soon after the Polito's suicide incident in 2005, he was released to The Salvation Army Adult Rehabilitation Center in Pittsburgh, where he only planned to stay a few weeks, but something inside him changed drastically the first few days.
"The divisional commander was giving a sermon and looked straight at me and said 'Kevin, [His] grace is sufficient for you. [His] power is near perfect in your weakness.' I had no words."
Polito's hunger for God's Word grew tremendously from there. While he still doubted he could make an impact in ministry considering all that he had done, many people encouraged him. Major Barbara A. George, leadership development secretary in Union, N.J., was one of them.
"Every time we talked about being used by God, in the sense of being an officer, and answering his call, the first argument that came up was that he wasn't worthy to do that," George said. "I told him, 'You have so many wonderful resources that God has given to you and now is the time to use them.'"
Polito began his path to officership at The Salvation Army College for Officer Training in Suffern, N.Y., where he also met his wife, Kelley. They now have three children.
"As we've seen him in his officership, he truly is a gifted speaker," said Janet Duperree, who works with The Salvation Army in Wilmington, Del. "He's not the type of officer that does just what they need to do to get by. He's well rounded, a family man, and he's involved in the community. He's Mr. Salvation Army. With the way he's been going, I see him going and being a divisional commander."
Now 42, Polito attends Biola University online where he'll earn a master's degree in May 2016. In the meantime, he and Kelley serve as the Pottsville, Penn., corps officers.
"I get to work with many different people," he said. "We have great youth programs, we work with seniors, people who have addiction problems."
 "Through ministry, when I am stressed out, when I help others, it takes the focus and stress off of me. It gives me peace."