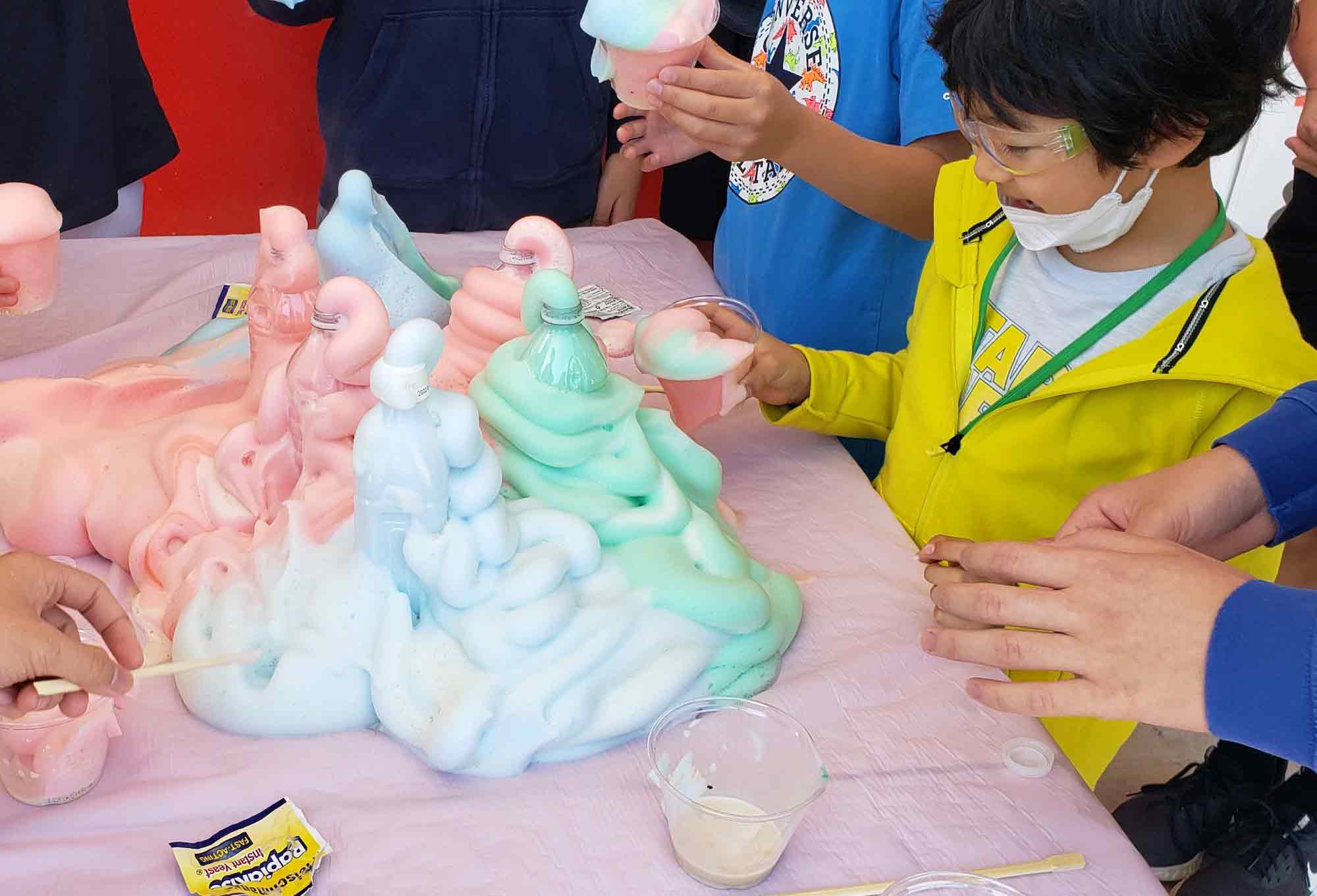 A peer tutoring program launched at the height of the pandemic—now, it's expanding
When three ambitious, creative teenagers at Los Angeles Korean Corps noticed the challenges the COVID-19 pandemic had created for their peers—and some of their younger (and older) friends at The Salvation Army—they not only took action, but found a way to catalyze others in the community to do the same.
Their grassroots nonprofit tutoring program called "Help On the Go" started as a way of helping fellow students impacted by school closures that began in March 2020, when more than 6 million students all over the state of California shifted to online instruction in an effort to slow the spread of the coronavirus.
"Help On the Go started with a small dream to help kids," said Regina Lee, a high school senior and founder of the program. "I never thought that this program would be so crucial and meaningful to my life…through so much work, perseverance and teamwork…that dream became a reality."
Under the guidance of Julia Jung, who serves as coordinator, Lee, Peony Yeon and Jonah Jung each started by volunteering to help out with homework over Zoom sessions after school. Soon, as they saw the need for more materials and support, they started putting together their own fundraising events, and raised $3,000 to help purchase textbooks for the 45 students participating in the program.
Help On the Go offers subjects like math, science, book club, music, art, 3D printing, English and history, with the option of group classes or private classes. It is currently open to any new students or tutors who are interested in joining.
"Each tutor brings their own specializations in art, science, math," said Julia Jung. "Now we have 15 tutors supporting students in California, Arizona and Washington."
As for Yeon, who is also a senior in high school, she found that sharing her love of the arts was particularly meaningful. Noticing that arts education had been greatly impacted by COVID and an ongoing lack of funding, she took it upon herself to create a special "Art Help on the Go" curriculum that helps kids access creative art projects and materials remotely.
"I believe that a better future can be created through expression, creativity and art," she said. "I have since continued to spread my love for the arts."
In doing so, Yeon noticed her own confidence in herself as a mentor and educator blossoming.
"One gift I received from this organization has been the ability to see myself grow with my students," she added. "It wasn't about me teaching them about the arts, but it was also about me learning from them about patience, confidence, self-esteem."
As the tutoring program took off, the teen founders felt the need to do more in the local community. They noticed their senior neighbors at The Salvation Army Silvercrest Residences had also become isolated as the pandemic took hold.
"They wanted to do good things and not just sit around at home," Julia Jung said. "It grew from tutoring to a larger service to the community."
Lee, who plays the cello, organized an orchestra with 85 members and performed a classical music outdoor concert in the parking lot of the senior home. They also raised $1000 for goodie bags, coffee and cookies for the 120 residents as part of the event.
As they saw the opportunity to engage their tutoring students in further service, they worked together to make toiletry bags and fundraised $3850 to provide a barbecue lunch for The Salvation Army Bell Shelter's 250 veteran residents as well.
As their outreach grew, they noticed something special happening: students were referring their friends and families to the program, and as a result, more and more of them started showing up for church services on Sundays at the corps. "It's a beautiful thing," Julia Jung said. "We can introduce our Christianity through them [the tutors]."
For Lee, the experience has reaffirmed her faith. "I made deeper bonds with the members of my church, especially [Corps Officer] Major Joyce, and the kids within it," she said. "I realized that it was a true blessing to be granted an opportunity to teach students so dedicated and caring—that it must be part of God's plan for me and my fellow peers within Help On the Go."
Lee and Yeon said they have big dreams for the program going forward. They'll be hosting an educational summer camp this year for grades 1-5 camp with weekly field trips on Fridays, and already have 40 volunteers assigned to assist.
Currently, they are fundraising to give financial help to children who are survivors of domestic violence and children who come from disadvantaged backgrounds. They invite students from all over the world who are in need of academic or visual arts help to come and join as they look to expand the program nationally and eventually, globally.
---
 Do Good: