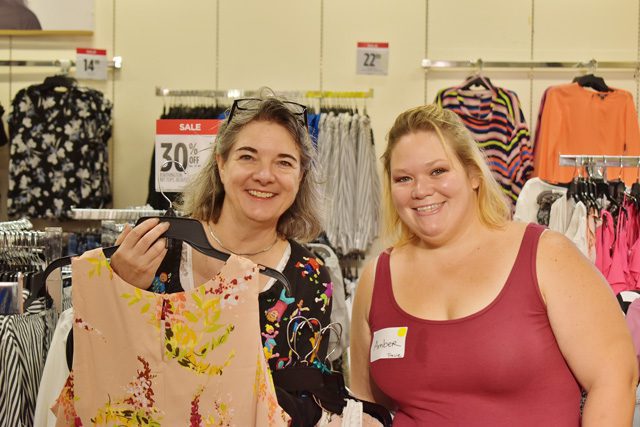 Salvation Army treats moms at Mother's Day Shopping Spree
For Mother's Day, The Salvation Army in Orange County (California) wanted to treat a group of women—those who wouldn't think to treat themselves—to something special.
There's Brittney, for example. A veteran herself, she's a military wife and mother of three; her husband is disabled and two of her children have special needs. Brittney's daily routine can be a challenge, even to a seasoned veteran.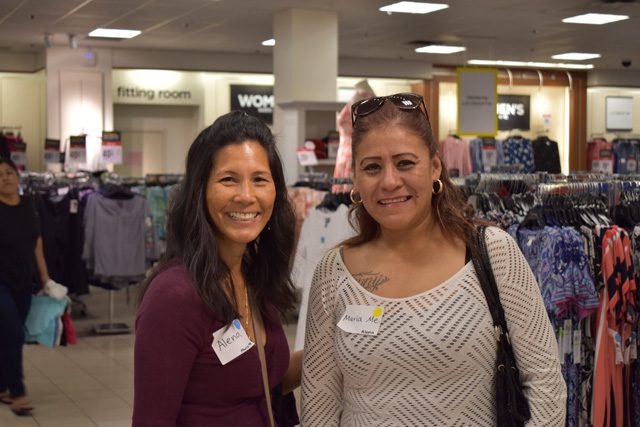 "I strive to keep my family healthy, happy and cared for," she said. "Not often do I get a chance to breathe. But my joy comes from seeing my family succeed and helping other mothers that find themselves in similar situations."
On May 5, The Salvation Army served Brittney and 29 other mothers at the Orange County (OC) Women's Auxiliary Mother's Day Shopping Spree at JCPenney in the Main Place Mall. Selected from the Army's social service programs throughout the county, each mom was paired with an Auxiliary volunteer and given a $100 gift card (plus additional discounts) to shop within the store.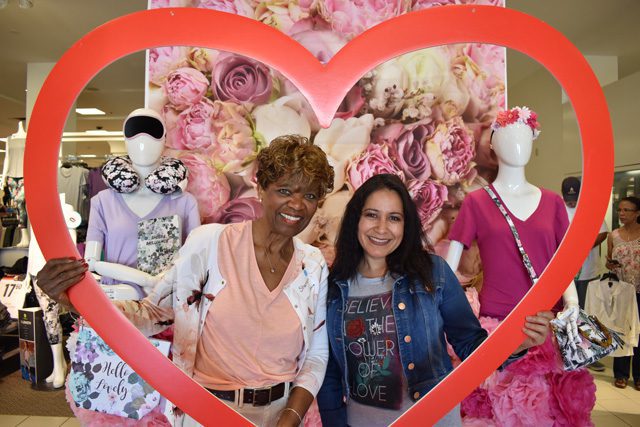 "We love this event," said Linda Groth, OC Women's Auxiliary President. "This day is one of the favorite activities for our auxiliary; we look forward to it every year. Most of the women have several children and many have not had the resources to buy anything for themselves in a long time."
Brittney expressed her gratitude.
"This opportunity was a blessing, being able to take a moment for myself," she said. "I am overjoyed and thankful, sending my prayers and blessings to The Salvation Army."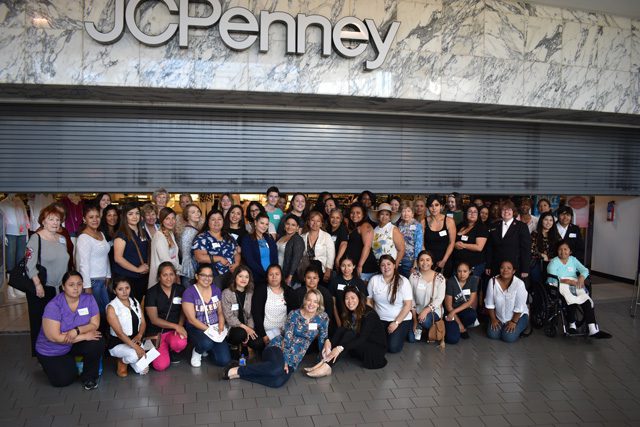 The event also built community among the women.
"[The moms] get so excited and when they start interacting with our volunteers—you can really feel the energy build," Groth said. "By the end of the event there is such a strong bond that has been developed between the moms and our volunteers. We are so grateful to be able to do this shopping spree."