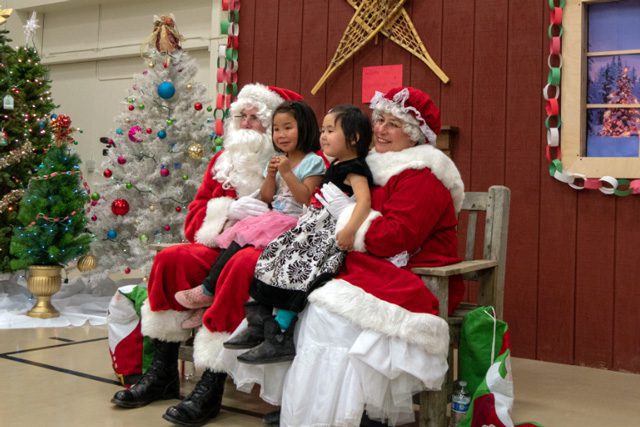 Operation Santa takes off
The Salvation Army, the Army National Guard and Tastee Freez partner to bring a holiday celebration to remote Alaska communities.
By Lessa Peter –
Operation Santa touched down Nov. 1 in the rural community of Emmonak, Alaska, the first stop this year in what is a Salvation Army tradition. The second stop, in Gambell, will take place Nov. 30.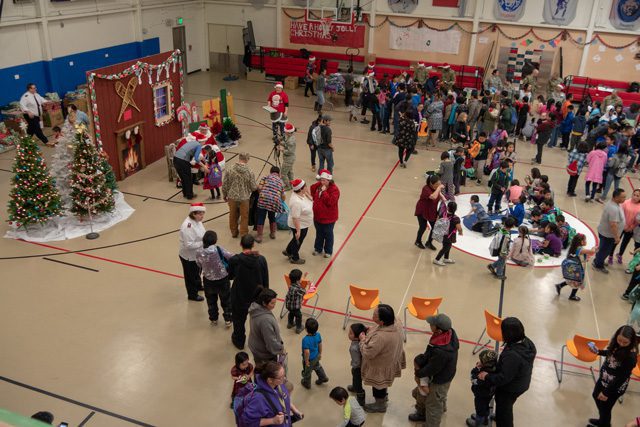 Annually, The Salvation Army partners with the Army National Guard and Tastee Freez, and visits two rural communities to spread holiday cheer through gifting visits with Mr. and Mrs. Claus, carol singing, local dance presentations and sharing ice cream sundaes.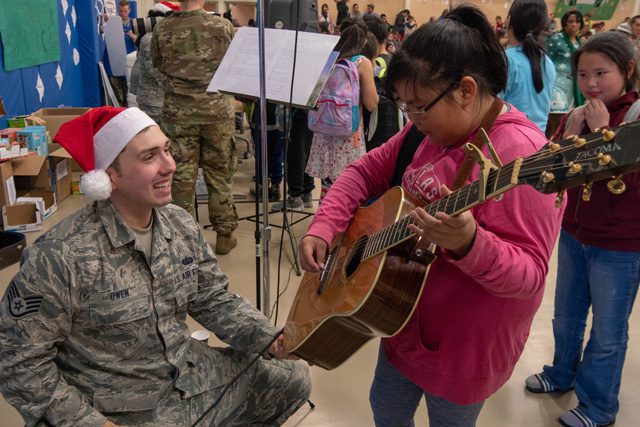 "Operation Santa provided a chance for the community to come together to help prepare for the celebration today," said Thomas Kameroff, a lifelong Emmonak resident. "It has created so much excitement, and it's great to see the whole community here celebrating today."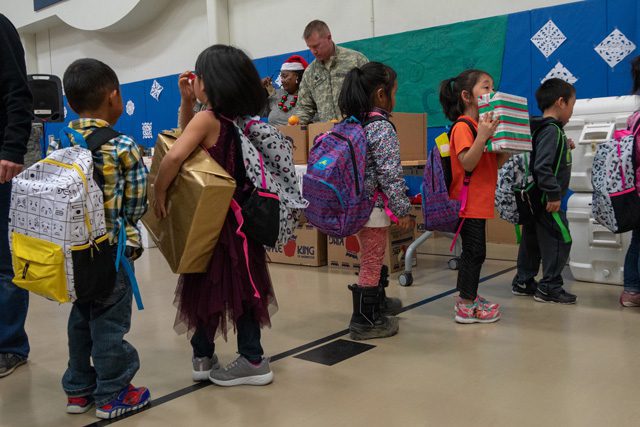 The event not only spreads Christmas cheer, but also provides an opportunity for organizations to give back to the Alaskan community and offers a joyful family experience for those in the participating communities. For many of the children in these rural communities, this is their first time visiting with Santa.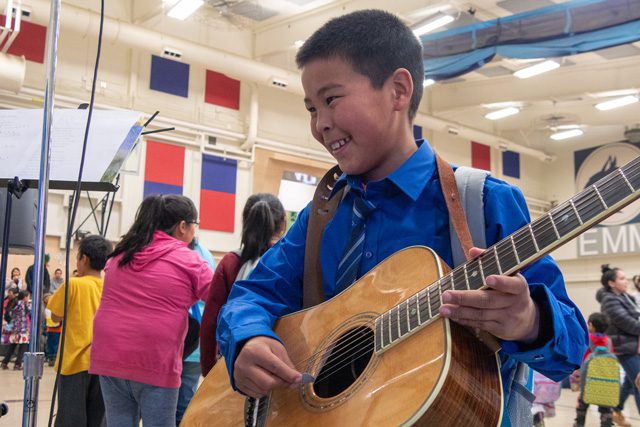 "My trip to Emmonak impressed upon me the cultural richness that lies in these smaller, remote communities," said Captain Peter Pemberton, Alaska Divisional Secretary for Business. "The people have a beautiful spirit that is refreshing and enriching, and I left with the hope of capturing that spirit and bringing it back with me to share in my own community of Anchorage."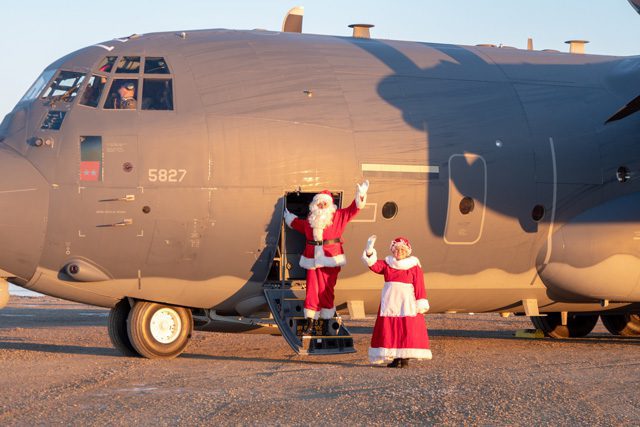 This year, Operation Santa was also made possible by Walmart, which provided over $10,000 for the event. In addition, Costco and Food Services of America continue to offer annual support through in-kind donations of new backpacks, snacks and fresh fruit for the family friendly event.