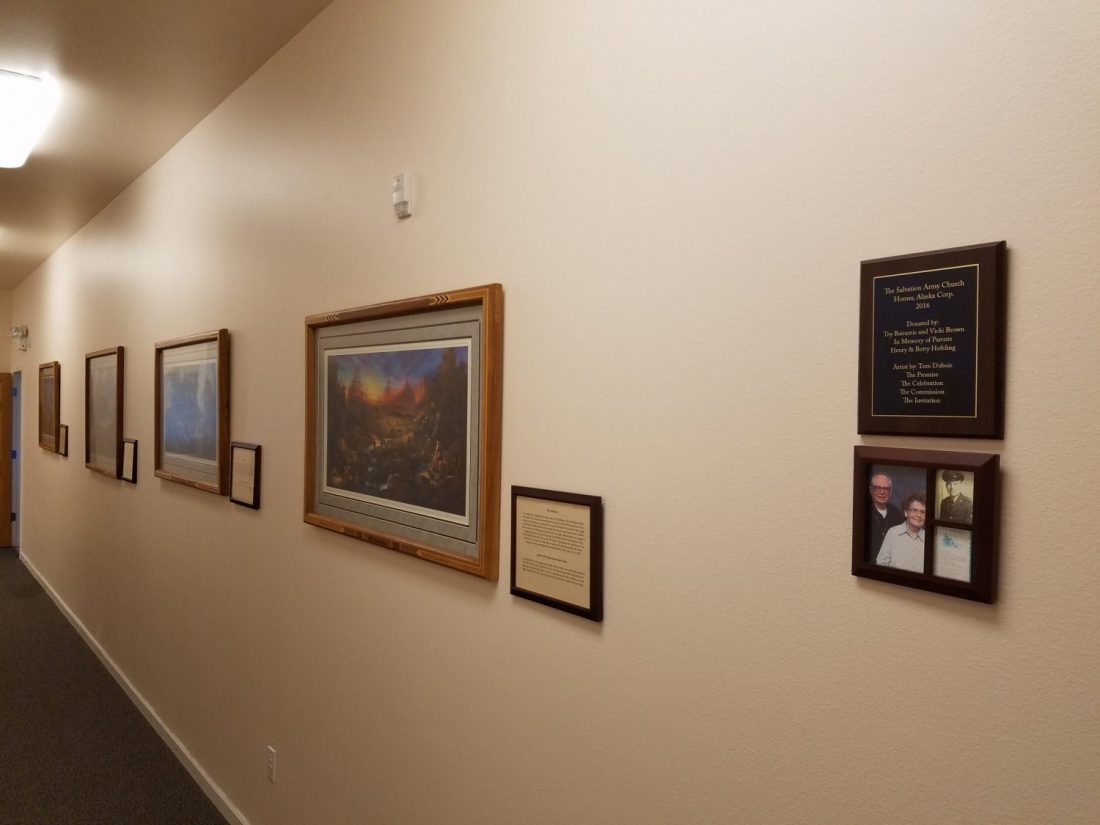 Noah's Ark lands at Homer Corps
Corps receives a unique gift.
[gss gallery ids="19833,19832,19828,19829,19830,19831″]
The Homer, Alaska, corps, led by Lts. Caleb and Christin Fankhauser, recently received and dedicated a one-of -a-kind gift–a four-piece set of Noah's Ark paintings by Tom duBois, known for his Christian art.
Betty Hoefling, mother of corps member Toy Bairamis, donated the art. Bairamis' father, Henry Hoefling, purchased the paintings prior to his death in 2011. His wish was to keep the paintings together, but since the Hoeflings had five daughters and only four paintings, Betty Hoefling decided to donate them to the corps.
The four paintings–The Commission, The Invitation, The Promise and The Celebration–tell the Noah's Ark story (Genesis 6-8) from beginning to end.
"We are very blessed to have received such a gift and pray that these paintings minister to those who walk through our doors," Christin Fankhauser said.
Bairamis also gave the corps a dedication plaque to display with the paintings.
"I will never do it again—I will never again curse the earth… As long as the earth remains, there will be springtime and harvest, cold and heat, winter and summer, day and night" (Gen. 8:21-22 TLB).