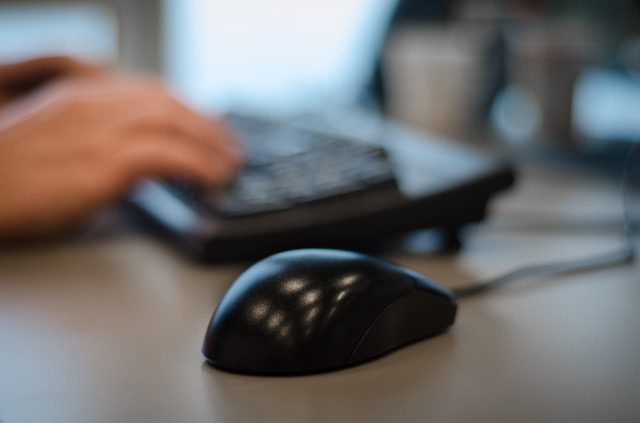 New Corps Management Software debuts across West
Rollout will continue at one division per week through the end of April.
By Neil Munoz –
The Territorial Program and IT departments collaborated to design an easier way to track corps members and attendees as they participate in Salvation Army programs and activities.
The software is being deployed to one division per week until the end of April.
"We should spend more time tracking people and their activities—not just numbers," said Martin Hunt, Territorial Assistant Secretary for Program. "Putting a face to a number will help strengthen the corps."
The recording of attendees will be by name and not by numbers, and these attendance logs will feed directly into the (NSS) National Statistical System. "Tracking an individual's attendance at various corps activities is a key component to the new software," said Richard Freeman, Director of IT Projects.
A corps officer may also track an individual's stewardship giving to the corps. Corps staff can easily produce rosters for groups, attendance lists and giving history. "The software will be a tremendous asset to us, as we seek to track and manage our people," said Lt. Colonel Lee Lescano, Territorial Secretary for Program.
The software is accompanied by a mobile app that puts corps member information at a corps officer's fingertips. Using any mobile device, a corps officer can quickly find phone numbers, email addresses and send texts, all while on-the-go.
Plus, all corps soldiers and members records are easily transferrable from one corps to another through this software, said Kevin Greenlee, Administrative Assistant at Portland Tabernacle.
The Corps Management Software will manage stewardship recording for tithes and offerings through a partnership with Tithe.ly, a sleek and safe online giving platform.
The new software will also streamline data gathering for Salvation Army statisticians. The statistics related to corps attendance may be exported from the new software to Turbo Stats, the territory's statistical software. Now, statisticians will simply review the figures and verify their accuracy.
As more users throughout the territory become familiar with the software, user suggestions will be encouraged to make the software more valuable, Freeman said.
The Corps Management Software was originally piloted in 25 corps during varied times of the pilot year. The Program and IT departments worked together to identify two or three corps in each division, which used the older software (Stewardship, Corps Rolls) on a regular basis. "We felt these corps would embrace the new software," Hunt said.
Michele Grosskrueger, Facilities Supervisor at San Diego Citadel Corps, certainly has.
"This software is a lot more user-friendly and better than other programs, which were primitive," she said.
IT will contact the corps to offer online training and share videos about the new software. Several pre-recorded webinars and electronic documents are also available on demand, and live training will take place every week.
---
Go-Live Dates Divisions
January 17 Sierra del Mar
January 23 Cascade
February 6 Northwest
February 13 Del Oro
February 20 Golden State
March 6 Southwest
March 13 Intermountain
March 27 Southern California
April 3 Alaska
April 10 Hawaiian and Pacific Islands