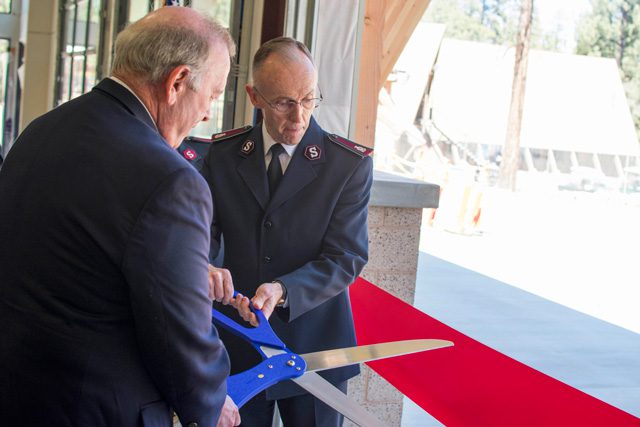 New center dedicated at Salvation Army camp in Big Bear
New $5.8 million facility will give kids a place to play, year-round, regardless of weather.
The Salvation Army recently dedicated the new Margaret A. Cargill Commons and Recreation Center at Pine Summit Camp and Conference Center in Big Bear, California.
The 10,000 square-foot Recreation Center will offer additional space for meetings, events and recreational activities for campers, such as basketball, indoor soccer, gymnastics, dance, karate, aerobics, along with concerts and performances.
During the winter, the facility will play an important role in allowing campers access to indoor recreational and social activities they wouldn't otherwise have access to outside, due to cold weather.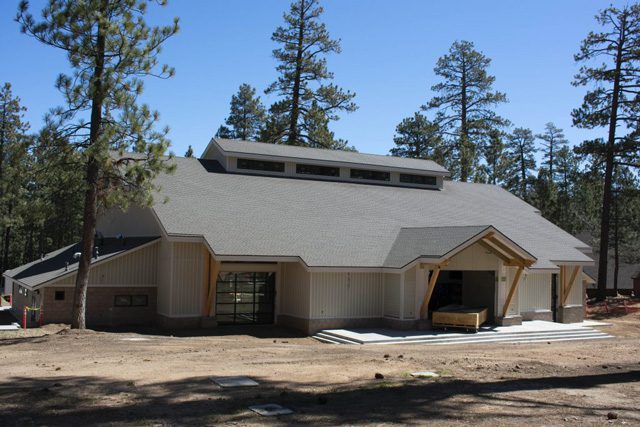 "The Recreation Center and Margaret A. Cargill Commons will offer so much for our camp community in Big Bear," said Major George Baker, The Salvation Army Sierra del Mar Divisional Commander. "We're eager to open its doors to our campers."
This building will be completed in June, just in time for campers to enjoy during summer. The facility is expected to achieve full LEED (Leadership in Energy & Environmental Design) certification awarded to buildings that are energy and resource efficient.
"We are so thankful that The Salvation Army is here to see this project through," said Bishop John Chane, Margaret A. Cargill Philanthropies Board Member. "God bless the work that you do. May this be a continuation of a great ministry of people whose lives will be changed by your efforts."
Anne Ray Foundation provided a significant donation toward construction of the $5.8 million facility. This is the first phase of a two-part building complex that will be called "Margaret A. Cargill Commons" and will provide flexible space conference rooms and an outdoor amphitheater to accommodate groups of multiple configurations.
Anne Ray Foundation is part of Margaret A. Cargill Philanthropies, a longtime donor of The Salvation Army. Founder Margaret Cargill loved going to camp when she was younger and later became an advocate of The Salvation Army's summer camp.
Every summer, The Salvation Army offers over 1,000 at-risk children from communities in Inland Empire and San Diego County the chance to have a life-changing experience at camp. Children are given the opportunity to connect with nature, meet new friends, participate in recreational activities and just play and be a kid, without the stressors of life at home.