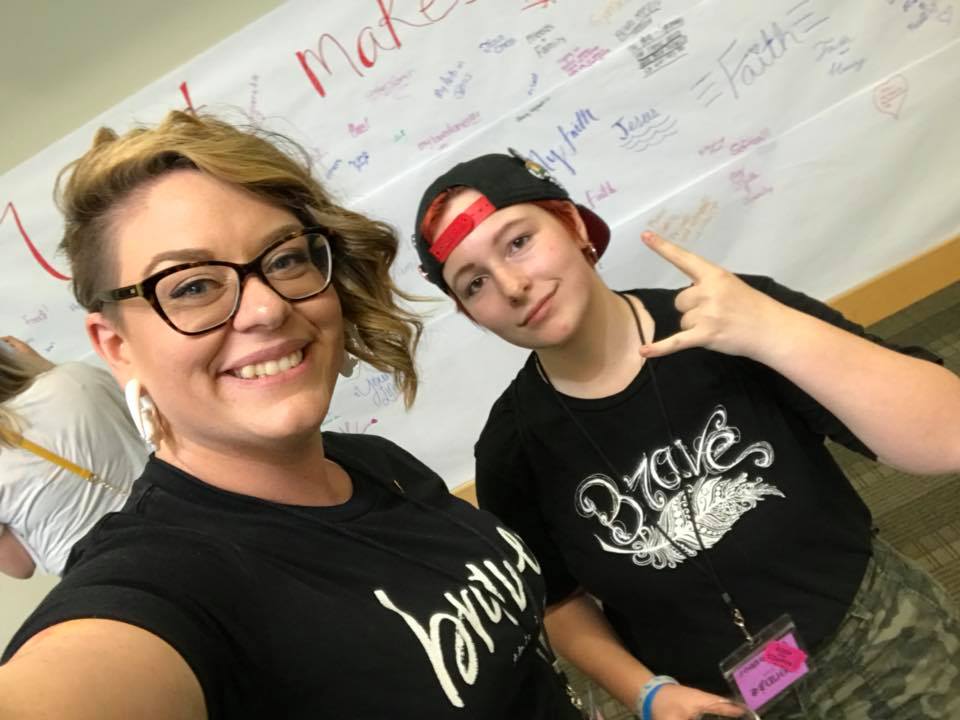 Move forward and be 'Brave'
Seattle "Brave" event empowers girls to discover their true destiny.
The Salvation Army Seattle White Center partnered with Union Gospel Mission on May 5 for the second annual Brave event, an empowerment extravaganza targeting girls ages 12–18 and in foster care.
The event took place at Seattle Pacific University, where approximately 155 girls, 20 caregivers and 40 volunteers gathered for encouragement and inspiration. The event is gaining momentum, as last year about 35 girls, 25 caregivers and 30 volunteers attended.
"As this movement grows we are intentionally exposing these girls to resources they may never have known are available to them—community resources, as well as educational resources," said Captain Lisa Barnes, Seattle White Center Corps Officer.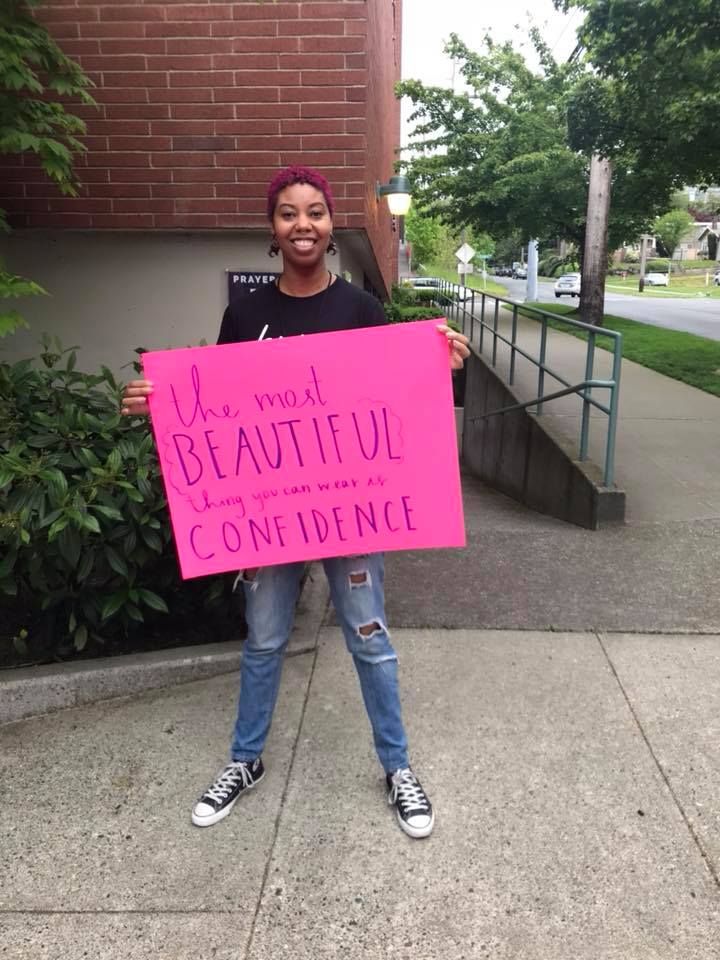 These resources can help the girls realize that they can pursue their dreams and live their best lives.
An on-site fair provided information on 17 free community resources ranging from college support, job training, music lessons, dance classes, counseling, tutoring, medical doctors, and other organizations that work with kids in the system. In addition, the girls received a booklet of over 40 more resources available to them as they move forward. They also received t-shirts, gift cards and swag bags filled with various items.
The Beyond Project, a local nonprofit, offered haircuts and beauty services for those who couldn't otherwise afford them. A professional portrait photographer took photos of the girls. Several had their senior pictures done, and others got family photos with their caregivers. For some, this experience became a time of bonding and restoration.
Other activities included a photo booth and two empowerment-based art projects. Caregivers could relax in a respite space, enjoying snacks and the opportunity to speak with volunteers who provided both a listening ear and extensive knowledge on available resources.
A Methodist church across the campus hosted the 215-person delegation for lunch. The walk there had been well thought-out and volunteers lined the route, holding signs of encouragement and cheering for the girls along the way.
In her keynote address, Barnes shared a bit of her story growing up as a kid in foster care, including the event that brought her into the system.
"Cinco de Mayo is an anniversary of a horrible day in my story," she said. "My birth mother got intoxicated at a Cinco de Mayo festival and beat me up in the middle of the food court. I was removed from her custody that day."
She went on to share that one's past doesn't have to determine one's future.
"I am not that girl who was brutalized in the food court—I am now a strong woman who has been healed and restored, who has a great life and a healthy family, who is on stage sharing how we are all capable of greatness. If I can do that, so can you."
The girls were asked to write about the parts of their story that they sense may hold them captive or define them, or simply about things that still hurt. They  then ripped up the papers into tiny pieces and approached leaders positioned around the room. As the girls held out their hands with the ripped papers, the leaders spoke words of truth and affirmation over them.
They said things like, "You were created for a purpose, and your life is just getting started" or "No matter what has happened to you or what you've done, your story isn't finished and your life can be great." As the leaders spoke these words of affirmation over the girls, they also sprinkled glitter and confetti over their ripped papers.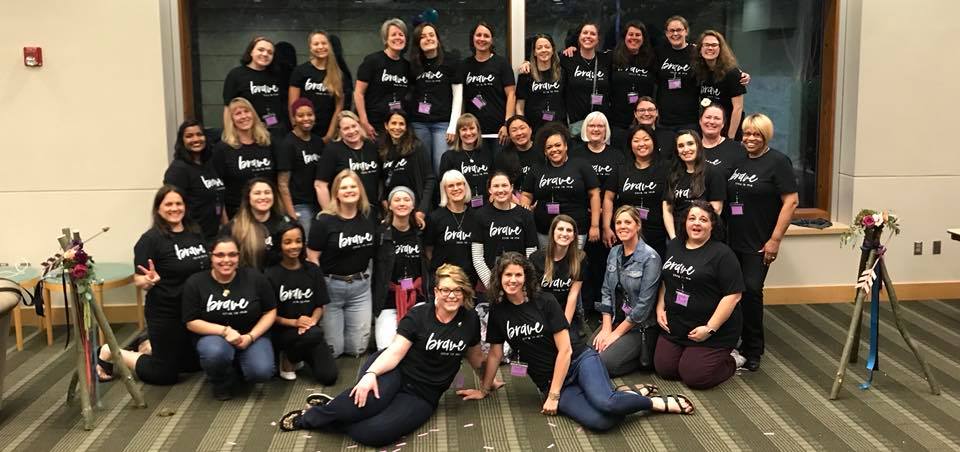 The girls returned to their seats, empowered now to not be defined by their hurts or their pasts, to not be stuck where they had been before, and to know that they don't have to live any story that is not what they've chosen.
To express this conviction, they all shouted in unison, "I choose to be Brave," and threw their papers and glitter into the air, effectively turning their crap into confetti.
"I felt really sad and embarrassed to write my stuff out," said one girl. "But I did it and once the leader put all that confetti in my hands, I cried. I sat there and more and more leaders sprinkled confetti until I couldn't see any of my crap at all. It was like I was being told that my stuff that hurt in my past didn't have to be with me forever. When I said,  'I choose to be Brave' and threw it in the air with everyone else, it was like I was letting go and moving forward on a new path."
Barnes summed up the "Brave" phenomenon.
"'Brave' is a global movement that aims to empower girls, both in foster care and beyond, because we know that all of our girls are vulnerable to exploitation in our broken world," she said. "Are you Brave enough to be a part of the solution?"