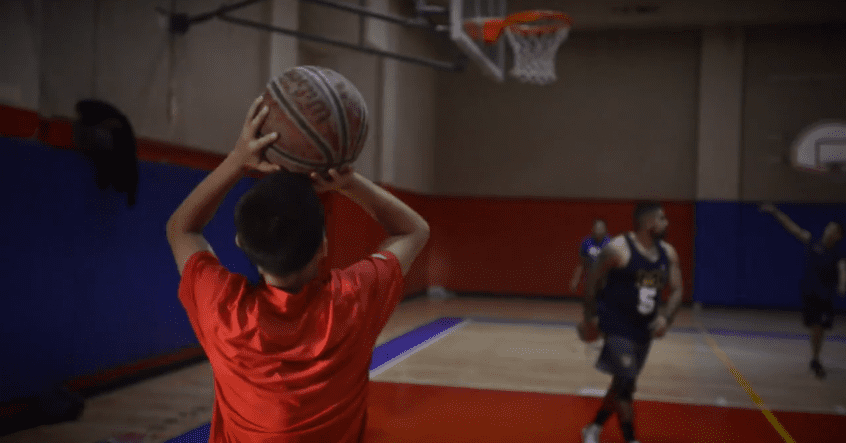 Modesto teen room boosts worship attendance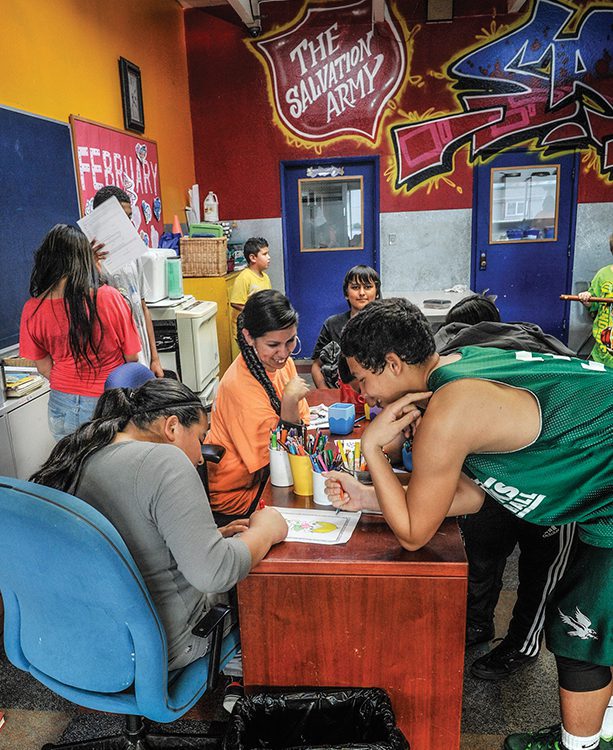 Red Shield adjusts program offerings to meet community youth needs
The Salvation Army Modesto Red Shield is a youth center in the heart of South Modesto, Calif., that serves to educate, inspire and protect children, and provide services to families and seniors. Last year, a teen room opened at the center to reach an underserved group of the local population.
Corps Officers Lieutenants Dustin and Caroline Rowe discovered the need in meetings with youth-focused community agencies in the Central California city, an area rich in farmland and thus hit hard by economic recession and a severe state drought. As a result, unemployment stands at 10.5 percent, compared to the state's 7 percent, according to the California Employment Development Department, and the city marks a 74.3 percent school enrollment rate. So the Rowes set out to reach students on their way to high school.
"We service the poorest area of Modesto,"Caroline Rowe said. "The Salvation Army Red Shield is a large presence here. We're a big fortress, a lighthouse, in the middle of a community where these kids need a safe place to go."
The teen room operates for three hours after school on weekdays, and some of the teens who currently attend are engaging in corps programming by staying for teen nights on Fridays and coming to the Sunday morning service.
"We're seeing teens who get up on Sunday morning when the rest of their family sleeps and say, 'I want to go and worship.' That's huge," Rowe said. "They don't have parents saying, 'Alright, get up; it's time to go to church.' They're saying, 'I want to go.' We're really proud of the fact that we're actually hitting that demographic now."
Jasmine Moody, who runs the teen room, has a message for all who visit.
"It doesn't matter where you come from, or who everyone else says you are, if you just believe in yourself then you can accomplish anything," she said.
Ricky, 15, has found Moody's perspective to be true.
For two years he has attended programs at the Red Shield, and now regularly goes to the teen room.
"Without The Salvation Army, I wouldn't be who I am today…they guided me to be on the right track," he said. "We come here—we have a place to hang out, a place to do homework, and on top of that we learn about God, which helps me in my daily life."
Ricky volunteers in the corps programs for kids, and excels at school.
The Modesto Red Shield has experienced further growth in its kindergarten to sixth grade after-school tutoring program, which increased attendance by 38 percent from 2012 to 2014 and from one to three classrooms.
"We tutor, we educate, we inspire, we give kids other choices, and we're seeing academic success," Rowe said.
The center also added a youth food program this year, funded by the T.L. Williams grant, which serves up to 70 kids every day.
"We're saying that you can be healthy all the way around," Rowe said. "All age group needs are being met at all avenues of their lives."