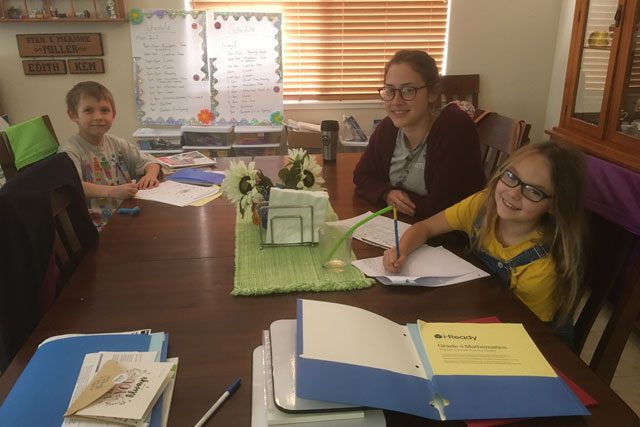 Merced librarian watches kids so officers can keep serving 
When Merced (California) Corps Officers Captains Marjorie and Ryan Miller picked up their children from school on the last day classes were held prior to COVID-19 closures, the principal ran over to them offering the services of the elementary school's librarian, Lilly Hermosilla, so the Millers could keep helping the community. 
Hermosilla told the principal she wanted to help a family, since she is still being paid by the district. After the Millers connected with Hermosilla, she agreed to come over to their home every Tuesday, Wednesday and Thursday, from 9 a.m.-3 p.m. Hermosilla works with the kids on their homework packets and getting their reading done. 
"Not only academics, but she also feeds lunch to the kids, helps them with chores and plays with the dog," Captain Marjorie Miller said. "She is a blessing beyond words, and is such a sweetheart. And through all of this she mentioned that she is learning more about The Salvation Army and what we do."
HOW TO HELP:
If you'd like to make a monetary donation, please

click here to make a gift.

Text 'GIVE' to 52000 to make a $10 donation to The Salvation Army. This will automatically add a one-time donation to your next mobile phone bill.

For information about volunteering, please visit

volunteer.usawest.org

.

To learn more about how to support The Salvation Army's relief efforts,

please click here

.