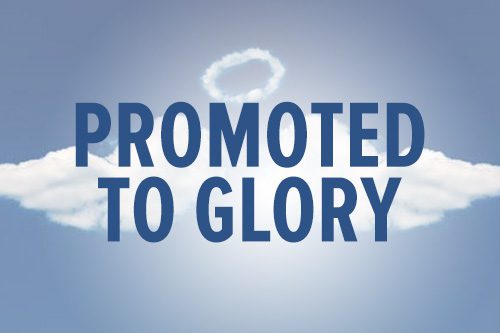 Major Svea Malmberg
March 7, 1920 – Nov. 13, 2016

Major Svea Malmberg, 96, was promoted to Glory Nov. 13, from Rochester, Wash.
Svea Nelson was born March 7, 1920, to Nels and Inga Nelson in Addy, Wash. After graduating from Colville High School, she entered The Salvation Army officer training school and was commissioned with the Hold Fast Session in 1940. In the Western Territory she served at the Booth Home in Oakland, Calif.; the  Everett (Wash.) Scandinavian Corps, and in Modesto, Calif.
While ministering with an evangelistic team in the Central Territory, she met Lt. Roger Malmberg, and they were married in St. Paul, Minn., in 1950. They served in Des Moines, Iowa; Chicago, and Duluth, Minn., before transferring to the Western Territory. Their appointments included Spokane, Wash.; Missoula, Mont,; Aberdeen and Everett, Wash.; Colorado Springs, Colo.; San Francisco Mission Corps; Ontario, Calif.; Roseburg, Ore.; Yakima, Wash., and the Seattle Temple Corps. After serving as Western Territorial Evangelists, they moved to Santa Rosa, Calif., and began the Laotian ministry. They returned to the Seattle Temple Corps and then became the Northwest Divisional Evangelists until their retirement in February 1989. Major Svea Malmberg was an active Salvation Army officer for almost 49 years.
In retirement the couple lived in Bellingham, Wash., and soldiered at the Bellingham Corps until the death of Major Roger Malmberg in March 1997. Major Svea Malmberg then moved to Rochester and became a soldier first at the Olympia Corps and then the Tacoma Corps.
Major Svea Malmberg is survived by sons Roland and Roger Malmberg, four grandchildren and four great-grandchildren.
A graveside service took place Nov. 19 at Greenacres Memorial Park in Ferndale, Wash. A memorial service will be held at the Tacoma Corps.