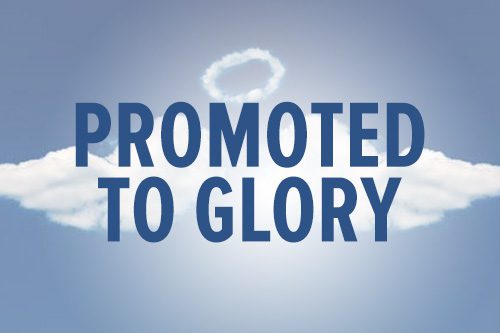 Major Robert E. Lloyd
July 13, 1933–Dec. 29, 2019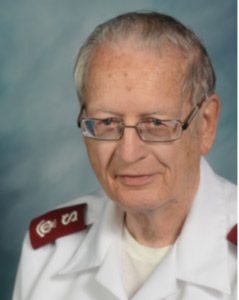 Major Robert E. (Bob) Lloyd, 86, was promoted to Glory Dec. 29, from Salem, Oregon, with family members by his side.
Born July 13, 1933, in Riverside, California, Lloyd was the eldest son of George and Frances Lloyd, who were Salvation Army officers. While serving in the U.S. Army, he met and later married Irene Waldie. The Lloyds were commissioned as officers in The Salvation Army in 1959 with the Pioneers Session and went on to serve 42 years as corps officers. 
They served in this capacity throughout the West, from the Alaska Division to the Southwest Division, including El Paso, Texas, when it was part of the Western Territory. They also served in the Cascade, Golden State and Intermountain divisions. Lloyd attended the Brengle Holiness Institute in 1972. The Lloyds retired in 1998 from the Hillsboro (Oregon) Corps.
Lloyd was a lifelong member of Lions Club, participating in each community where they lived, including in retirement in Salem. His greatest joy was his family and serving God as a Salvation Army officer and a Lion. His stories and humor will be missed.
He is survived by his wife of 62 years, Irene; brother, Cliff (Micqui) Lloyd; children: Major Robert S. (Rhonda) Lloyd, Commissioner Jolene (Kenneth) Hodder, and Major James (Beverley) Lloyd; foster daughter, Major Laurie (Bill) Heiselman; seven grandchildren and nine great-grandchildren.
A celebration of life service took place Jan. 11 at The Salvation Army Salem Kroc Center Corps, Bob's home corps, with his favorite dessert reception—featuring ice cream sundaes—immediately following.