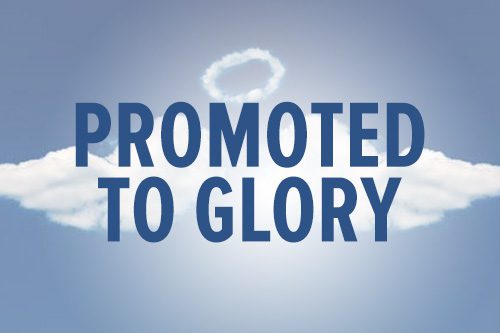 Major Mildred Sachiko (Mukai) Lum
Aug. 17, 1930–March 9, 2020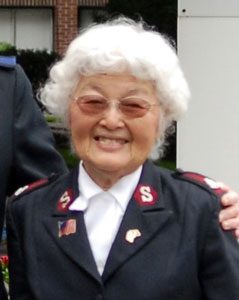 Major Millie Lum was promoted to Glory March 9 from Clackamas, Oregon.
Mildred Mukai was born Aug. 17, 1930. She dedicated her life to Jesus as a youngster at the Lihue (Kauai, Hawaii) Corps and was a junior soldier, senior soldier and graduate corps cadet. She received nursing training at Queen's Medical Center in Honolulu. During this time she met Al Lum, and following Mukai's graduation as a registered nurse they were married.
Both felt the call of God and entered the School for Officers Training in San Francisco from the Hollywood Tabernacle Corps in 1955 with the Sword Bearers Session.   
After commissioning, their first appointments were at the Hawaii children's facilities and the Hilo Girls' Home where Millie Lum served on staff as an RN. Three corps appointments in Hawaii followed: Damon Tract, Pearl Harbor and the Kauluwela Mission. 
Later they served in divisional headquarters appointments in the Cascade, Southern California, Southwest, Northern California and Hawaii divisions, where Millie Lum served as Assistant Home League Secretary, League of Mercy Secretary, Nurses' Fellowship Secretary, and Divisional Chairman for Aging and as representative on various emergency disaster committees. Lum also taught at the School for Officers Training, and assisted in the New Frontier office and in the Audit department at Territorial Headquarters.
Lum earned her bachelor's degree in General Studies and in Nursing as well as a degree in Public Health Nursing. She also held a Master's degree in Education from Pepperdine University. 
She was a faithful soldier of the Portland (Oregon) Tabernacle Corps in retirement—a dedicated visitor to shut-ins and, according to Cascade Divisional Commander Major Nancy Dihle, "the voice of an angel" in the Songster brigade.  
Lum was preceded in death by her husband, Albert, and her nephew, William Lum. She is survived by her daughter Deborah Lum and her son Andrew (Dayle) Lum; grandchildren, Joshua (Janell), Sarah, Anna and Thomas; two brothers, George (Yvonne) and Richard (Vicki); nephew Philip (Debbie) Lum and several nieces and nephews.  
A formal service was not held, though the Portland Tabernacle Corps and Honolulu Kauluwela Mission Corps conducted a time of remembrance in their worship services.