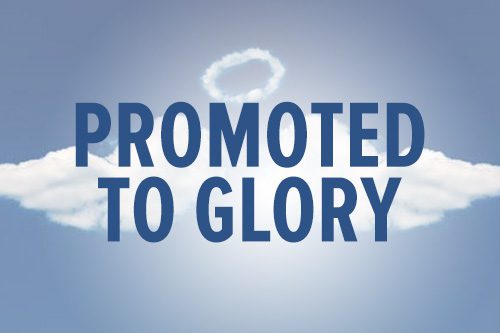 Major Mary Rocheleau
Oct. 5, 1932–April 12, 2019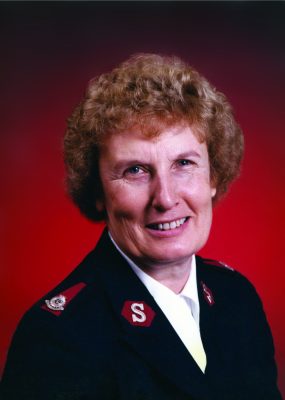 Major Mary Rocheleau was promoted to Glory April 12 from Prescott, Arizona.
The oldest of three girls, Mary Joanne Scott was born in Toronto, Oct. 5, 1932, to Walter and Gertrude Scott.
The Scott family has a long history in The Salvation Army. Mary's grandparents were officers in Holland before immigrating to the U.S. in 1898. They served in both the U.S. and Canada. Her mother was an officer for a brief time but left officership to care for her ailing mother.
Mary's family lived in numerous locations in Ontario. The longest stay was eight years (1943–1951) in the small town of Gravenhurst. It was at the Gravenhurst Corps that 15-year-old Mary dedicated her life to Christ.
She met John, her future husband, when his sister, Lt. Roland Rocheleau, asked him to come to the corps to fix a screen door. They married three years later, and in 1954 moved to Glendale, California, at the invitation of John's uncle.
In 1955, the Rocheleaus entered the School for Officers' Training in San Francisco as members of the Soul Winners Session. Commissioned in 1956, they served in 11 corps in four states.
Since Mary was not happy about having to retire at her husband's age—she was six years younger—she worked in retirement at several corps, including Stockton and Yuba City, California, and 15 years in Sacramento, California, as chaplain at The Salvation Army "B" Street Shelter. She loved working with people experiencing homelessness, and quit only when rheumatoid arthritis sidelined her.
After first retiring in Antelope, California, the Rocheleaus moved to Prescott in 2015, where they lived one block from their eldest son, John.
Mary's greatest love, after her love of serving God and those he sent her way, was travel, and she visited many countries, often with her sisters. During a Caribbean cruise in 2001, Mary and her sisters discovered St. John, U.S. Virgin Islands, which became their "sisters' time" vacation spot for 15 years. For Mary, it was paradise on earth.
Mary was preceded in death by her husband, John. She is survived by her three children: John, George and Cathy (Stephenson); her sisters, Walda Reeder and Noreen French; seven grandchildren and 10 great grandchildren.
A celebration of life service took place at the Phoenix Kroc Center on May 1, with her son, Major George Rocheleau, officiating.