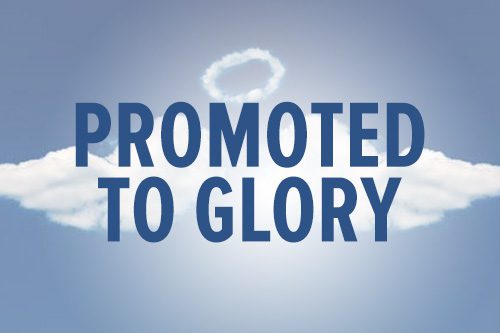 Major Maria Luisa Magaly Martinez   
 Aug. 19, 1941–April 15, 2018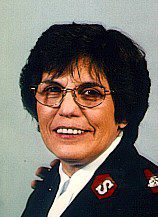 Major Maria Luisa Magaly Martinez, 76, was promoted to Glory April 15, with family by her side in Maricopa, Arizona.
Maria, known to her family as Magaly, was born to parents Jesus and Ramona Hernandez Aug. 19, 1941, in Havana, Cuba. She grew up the third of four children and later married Luis Mario Martinez on May 27, 1961.
Together, the Martinezes became officers of The Salvation Army in Cuba where they served in various capacities. In 1969, the family came to the United States as refugees and continued their ministry with The Salvation Army in Los Angeles. Magaly and Luis were appointed to Phoenix Temple Corps in 1981 and their ministry continued in Phoenix for over 41 years until they retired in 2003 and made their home in Maricopa.
Magaly is survived by her husband Major Luis Martinez, children Maritza (Ron) Pack, Elizabeth (Mark) Morales and Carlos (Amber) Martinez, plus 11 grandchildren and eight great-grandchildren. She was preceded in death by her son, Luis Martinez Jr.
A celebration of life service was held April 28 at The Salvation Army Mesa Citadel Corps with Colonel Olin Hogan officiating. Former Southwest Divisional Commander Lt. Colonel Joseph Posillico offered prayer and words about her, and National Commander Commissioner David Hudson gave the message.