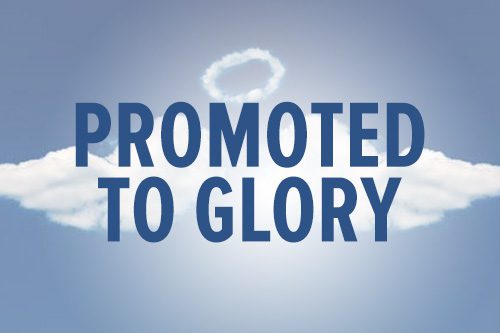 Major Katrina Grundahl
Aug. 31, 1943–Feb. 1, 2018
Major Katrina Grundahl was promoted to Glory Feb. 1, from Anchorage, Alaska.
Alice Katrina Hoogstad was born Aug. 31, 1943, to Salvation Army officer parents, Captains Jan and Christina Hoogstad, in Roswell, New Mexico. She entered training to become a Salvation Army officer in 1964 and was commissioned as a Cadet Lieutenant in 1965 with the Proclaimers of the Faith Session. Her officership began with appointments in Arizona and California, prior to assignment as the Divisional Youth Officer for the Hawaiian and Pacific Islands Division.
In 1968, Katrina married Lt. Gordon Grundahl. The Grundahls were appointed to the Alaska Division, where they served in various appointments. While in Alaska they welcomed a daughter, Katrina Elizabeth. In 1974 they were transferred outside the state. After five years, the Grundahls returned to their beloved ministry in Alaska.
In 1984, while serving in Haines, Alaska, Gordon was promoted to Glory. Katrina continued to minister as Haines Corps Officer, attaining the rank of Major during this time. After a brief assignment to the Southern California Division, she returned to serve in Alaska. Katrina retired in 2008, after 44 years as an active officer—34 of those years in Alaska.
She is survived by her daughter, Katrina Elizabeth "Liz" Grundahl; five grandchildren; sister, Jean Anderson; brother, Jan Hoogstad; and many nieces, nephews and cousins. Her husband, Gordon, predeceased her, as did two sisters: Janice Hoogstad and Major Bonnie Lynch.
A celebration of life service took place Feb. 21 at the Anchorage Corps.