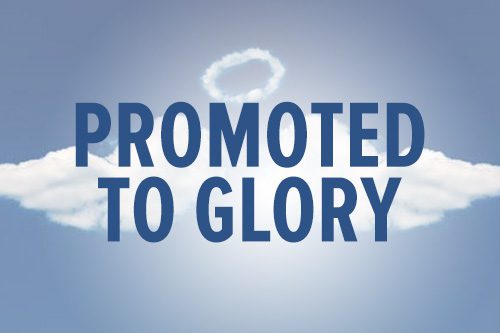 Major Dorothy Brown
June 22, 1931–July 28, 2017
Major Dorothy Brown was promoted to Glory July 28 from Long Beach, California.
Dorothy Jean Grable was born June 22, 1931, in Wichita, Kansas, and moved to San Diego in her youth.
At age 20, Grable received her commission as a Salvation Army officer with the Ambassadors Session in 1951. Her first assignment was to the San Francisco Hunters Point Corps, and she held several more appointments before moving to Oregon, where she met her future husband, Jack Brown.
The couple wed in 1956 at the La Grande Corps. Together they served in corps, divisional headquarters and territorial headquarters appointments before retiring in 1983.
Brown later ministered in Long Beach, volunteering at youth programs like B.A.S.I.C. Training, and participating in Home League and Bible studies.  
"She was faithful, prayerful and wise," said a family member. "Aunty Dot cared about living right, living righteous, and serving Christ. Her life inspired others to do the same."
Brown was predeceased by her daughter in 1993 and husband in 1999. She is survived by two sisters, Donna Pierce and Betty Tripp; brother, Robert Grable; six nieces and five nephews.
A memorial service was held Aug. 27 at the Long Beach Citadel Corps.