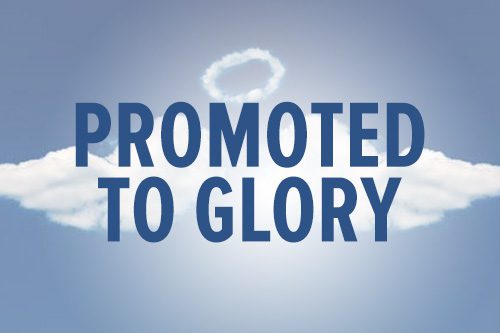 Major Dianna Meyer
Major Dianna Meyer, 104, was promoted to Glory June 29 in San Francisco.
Born June 4, 1911, at home in Medford, Ore., Dianna Louise Hammond weighed about four pounds. The doctor informed her parents that she would only survive a few days, and didn't bother to fill out a birth certificate. The midwife, however, wrapped the baby in cotton and placed her on the open door of the stove where she stayed for the next few months.
After graduating from high school in Medford, Dianna entered The Salvation Army School for Officer Training in 1930 and played trombone in the women's training school band. She was commissioned in 1931 with the Climbers Session and appointed in women's social work, followed by three corps appointments as an assistant officer.
Her last appointment as a single officer was in Bend, Ore. While serving as corps officer, she became ill and returned home to Medford where she took a job as a maid to a wealthy family. She was offered a new appointment but chose to remain in Medford.
A few years later Ben Meyer began attending the Medford Corps. He and Dianna wed in 1937. They had two children, Ben Jr., and Benia Louise. They continued to attend the corps where Ben became the young people's sergeant-major and Dianna the Girl Guard leader.
As envoys, the couple served in Baker and Astoria, Ore. While in Astoria, Ben was sent to training school. Dianna, with the children, remained in Astoria to run the corps.
The Meyers had three corps appointments, and an assignment at territorial headquarters in San Francisco. When they were assigned to adult rehabilitation centers (ARC) in Oakland and Sacramento, Calif., Dianna served as director of special services. In their last appointment, Ben was general secretary for the ARC and Dianna helped in the newly formed conference center.
In retirement they returned to San Francisco. After going blind in her later years, Dianna continued to attend Home League, Bible study and Sunday services until Ben could no longer drive. He was promoted to Glory in 2013.
When she turned 100, Dianna said that when she got to heaven she would find that doctor and tell him about all the trouble he caused her in not having a birth certificate.
Major Dianna Meyer is survived by her daughter Major Benia Meyer.
A celebration of life service took place July 7 at Cypress Lawn in Colma, Calif.