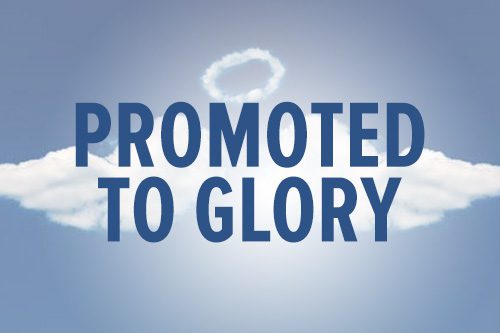 Major Dale Hill
March 12, 1934-April 28, 2016
Major Dale Hill, age 82, was promoted to Glory from Vancouver, Wash., on April 28.  
Hill met his future wife, Lyn, at a train station in Glendale, Calif., in 1949. They wed in June 1954, after serving a short time as single Salvation Army officers. Hill was commissioned in 1953 with The Heralds Session; Lyn in 1952 with The Intercessors Session.
As Salvation Army officers, the Hills served as administrators and corps officers in Phoenix South Mountain; Denver; Honolulu; Stockton, Huntington Park, Compton and Redondo Beach, Calif.; and Klamath Falls, Ore. Other appointments included Intermountain divisional youth secretary and Northwest divisional secretary. At the School for Officer Training, Hill served as director of curriculum, director of business and assistant principal. He spent nine years as territorial education secretary, responsible for the continuing education of Western Territory officers and for educational trips to Israel; he and Lynn led nine such trips. The Hills retired from active service in 1999.  
Hill helped start Salvation Army intramural softball teams in the Southern California Division. Musically, he enjoyed playing the euphonium, volunteering at music camp and with junior bands, and writing music and musicals. He and Lyn particularly liked what they called "serendipity trips," when they would just get in the car and drive to nowhere in particular.
Above all, in everything from his music to his family, Hill's life was marked by a firm dedication to his Lord and Savior Jesus Christ.
Hill is survived by his wife, Lyn; daughters Deborah (Gary) Meeker, Diana (Lambert) Bittinger and Dena (Robert) Rogers; nine grandchildren; sister, Dorothy (Wade) Martin, and brother, Major Gerald (Suzanne) Hill. He was preceded in promotion to Glory by his son, Dale Jr., in 2009.
A graveside service took place May 12 at Evergreen Memorial Gardens in Vancouver with Major Kenneth Perine presiding.