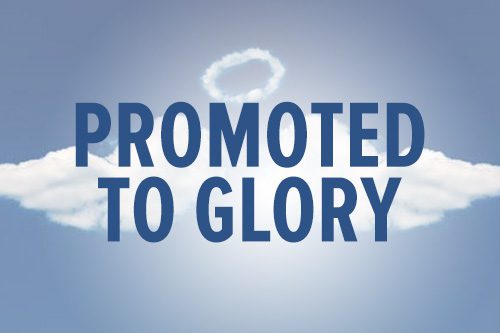 Major Carol Madsen-Yardley
Major Carol Madsen-Yardley, 83, was promoted to Glory June 27 in Des Moines, Wash.
Carol Jean West was born Aug. 29, 1931, in Kelso, Wash., to Salvation Army officer parents Isabel and Earl West. Growing up, she lived in Yakima, Bellingham and Seattle, Wash.
At the end of World War II the Wests were transferred to the Oakland (Calif.) Citadel, where Carol met her future husband, Dallas Madsen. They married in 1949, entered The Salvation Army College for Officers Training, and were commissioned in 1950 with the Standard Bearers Session. Their early corps appointments included Roseburg, Klamath Falls and Portland, Ore., and Bellingham. They then spent seven years as divisional youth leaders in the Northwest and Northern California divisions.
After attending The Salvation Army's Centenary Congress in London, the Madsens returned to corps work in Eugene, Ore. When Dallas's health deteriorated they took sick furlough. During this time Carol worked at Holt Adoption Agency, and a number of Korean adoptees made their way to families in America via the Madsen home.
In 1967, the Madsens were appointed to the Evangeline Residence in Seattle. Several years later she was assigned to the Seattle social services office. In 1973, due to Dallas's declining health, they retired from active officership.
In retirement the couple lived in Belfair, Wash. Carol worked for the North Mason School District for 19 years. After that retirement she worked for 10 years in the Northwest Division's Planned Giving department, visiting and providing pastoral care to Salvation Army donors. In 1997 at the Western Territory's Great Victory Congress, Carol was presented with the "Women Living Victoriously" award.
Dallas was promoted to Glory in 1995, and in 2003 Carol married Brigadier Robert Yardley and moved to Sacramento, Calif. She was active at the Sacramento Corps, and became vice president of the Del Oro Retired Officer's Fellowship and vice president of the Territorial Retired Officers' Fellowship.
After she was diagnosed with cancer in 2012 she returned to Washington for treatment and to be near her family. She moved to Wesley Homes Retirement Community in Des Moines in 2014.
A celebration of life took place July 12 at the Seattle Temple Corps.
Carol is survived by her children—Jim, Anne, Steve, Tim—nine grandchildren, six great-grandchildren, brothers Dave and Richard, and nieces and nephews.
Memorial donations may be made to The Salvation Army Camp Arnold, 33712 Webster Road E., Eatonville, WA 98328.