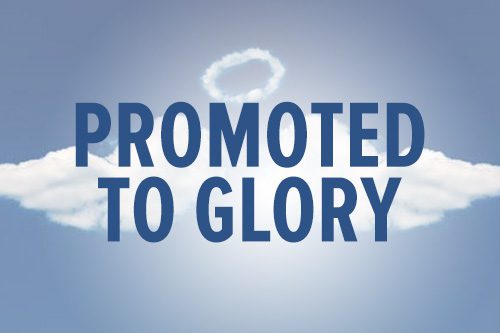 Lt. Larry Groenleer
Sept. 3, 1962-May 25, 2016
Lt. Larry Groenleer, 53, was promoted to Glory May 25 from Las Vegas.
Born Sept. 3, 1962, to Larry Groenleer, Sr., and Linda Sue Ray, he was raised by his father and stepmother, Michiko Groenleer. The family lived in Germany and Oakland, Calif., and later in Ewa Beach, Hawaii, where Groenleer spent his teen and young adult years. He had two younger sisters, Arisa and Lois.
Groenleer graduated from Campbell High School in 1981. In 1997, he married Joy Balauro.
Over the years he worked in construction, sales and recovery services. He spoke with pride of the recovery ministry he was part of at The Salvation Army Lighthouse Recovery Center in Agana, Guam, and later at the Addiction Treatment Services in Honolulu, Hawaii.
From 2005-2011, the couple served as envoys at The Salvation Army Hanapepe and Lihue corps. They entered the College for Officer Training at Crestmont in 2011 with the Proclaimers of the Resurrection Session. After being commissioned in 2013, the Groenleers were appointed to the Las Vegas Citadel as corps officers, where he served until his promotion to Glory.
Groenleer was a member of the Kiwanis Club of Neon Lights Las Vegas and an active member of Howard Wasden Elementary School's PTA.
Along with spending time with his family, Groenleer enjoyed canoe paddling, fishing and cooking.
He is survived by his wife, Joy; children: Kelsie, Kristin and Kayla; sisters Lois (Richard) Ekimoto and Arisa Groenleer; stepmother Michiko Groenleer and nieces and nephews.
Services were held June 3 at the Las Vegas Citadel Corps and June 25 at The Salvation Army Camp Homelani in Hawaii.