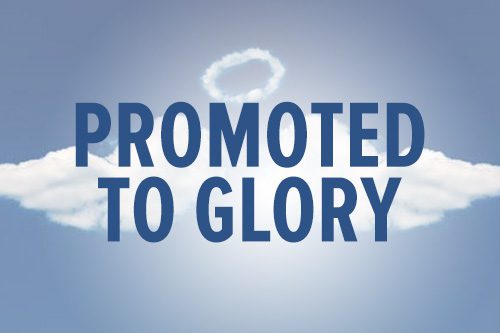 Lt. Colonel Leon Eldon Turner, Jr.
June 29, 1930–July 13, 2018
Lt. Colonel Leon Turner was promoted to Glory July 13 from St. Louis, Missouri.
The second of six children, Leon Eldon Turner, Jr., was born June 29, 1930, in St. Louis to Leon Eldon, Sr., and Sarah Mildred (Rugh) Turner. He met The Salvation Army through the ministry of the St. Louis Tower Grove Corps at age 7 and accepted Christ as his Savior. After high school he entered the School for Officers' Training in Chicago, and in 1949 he was commissioned as a Salvation Army officer with the Peacemakers Session.
Turner married Gladys Lucille Cointin, also a Salvation Army officer, on June 30, 1952. They had two daughters, Catherine Louise and Karen Lynn.
The Turners served in the Central Territory as Corps Officers with appointments in Alton, Illinois, as well as Moberly, Hannibal, Springfield and West Plains, Missouri. They served at two Divisional Headquarters, three Territorial Headquarters and National Headquarters. In St. Louis, Missouri, Turner served as the Divisional Development Secretary and in Grand Rapids, Michigan, as Divisional Secretary.
Turner organized and directed the 1980 National Centennial Congress in Kansas City, Missouri, celebrating the 100th anniversary of The Salvation Army's presence in the United States. He then realized a lifelong hope of performing mission work when they traveled to the South America East Territory where he served as Personnel Secretary, and then to the Mexico Territory where he served as Chief Secretary. They returned to the U.S. in the Western Territory for their last 10 years of active service as Territorial Evangelists before retiring in 1995.
In retirement he organized many mission tours taking Salvationists to various places around the world and worked to raise funds for The Salvation Army World Services. Before accepting his final assignment in the Bahamas, 15 years after he officially "retired," Turner had worked and served in 59 countries as well as across the Central and Western U.S.
Turner was preceded in death by his wife, Gladys, in 2013. He is survived by his children Catherine (Glen) Strang and Karen (Bill) Bogasch, his grandson Daniel Strang and his great-granddaughter Avery Strang, as well as his sister Shirley Morgan, his brother James Turner, sister-in law Arlene, brothers-in-law Richard (Yvonne) Cointin and Paul (Mary Ann) Cointin, and many nieces, nephews and extended family members.
A memorial service took place Aug. 11 at the Gateway Citadel Corps in St. Louis with Turner's nephew, Lt. Colonel Colonel John E. Turner, officiating. Another service is scheduled for Sept. 15 at the Clearwater Corps in Florida, again with Turner officiating.
In lieu of flowers, the family requested memorial donations to your local corps' World Services fund.