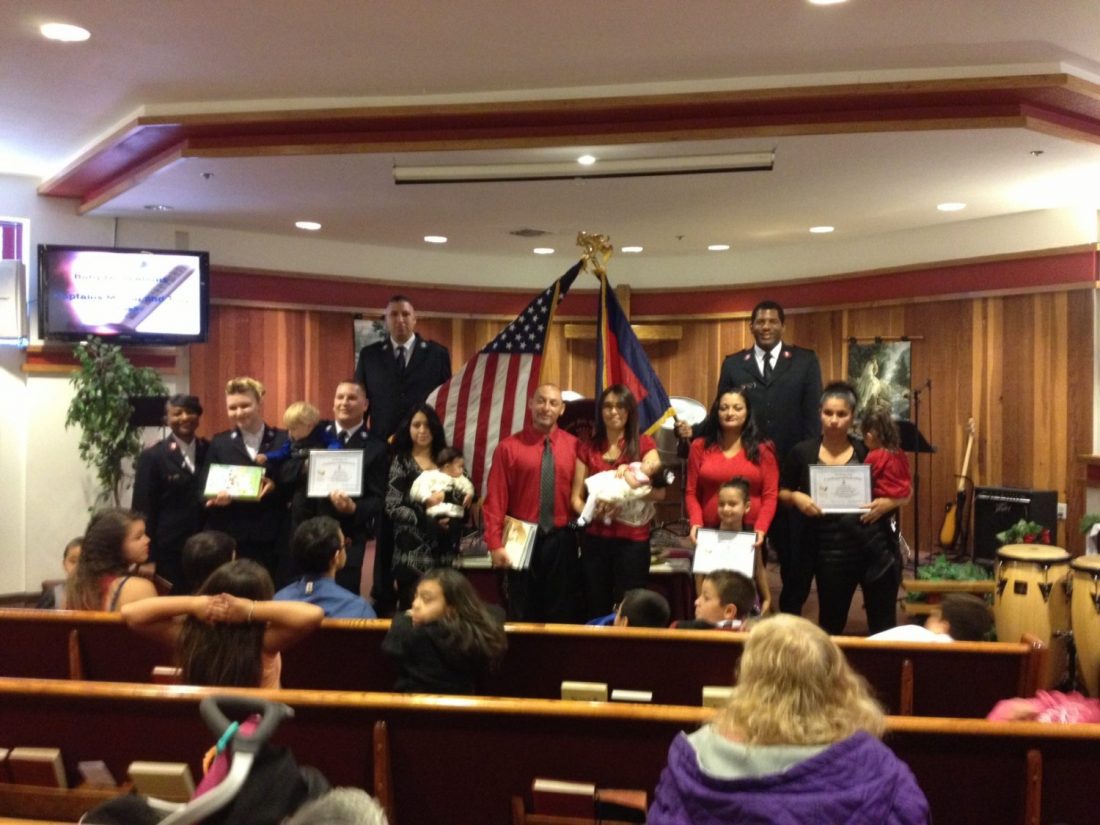 Lodi Corps celebrates a successful season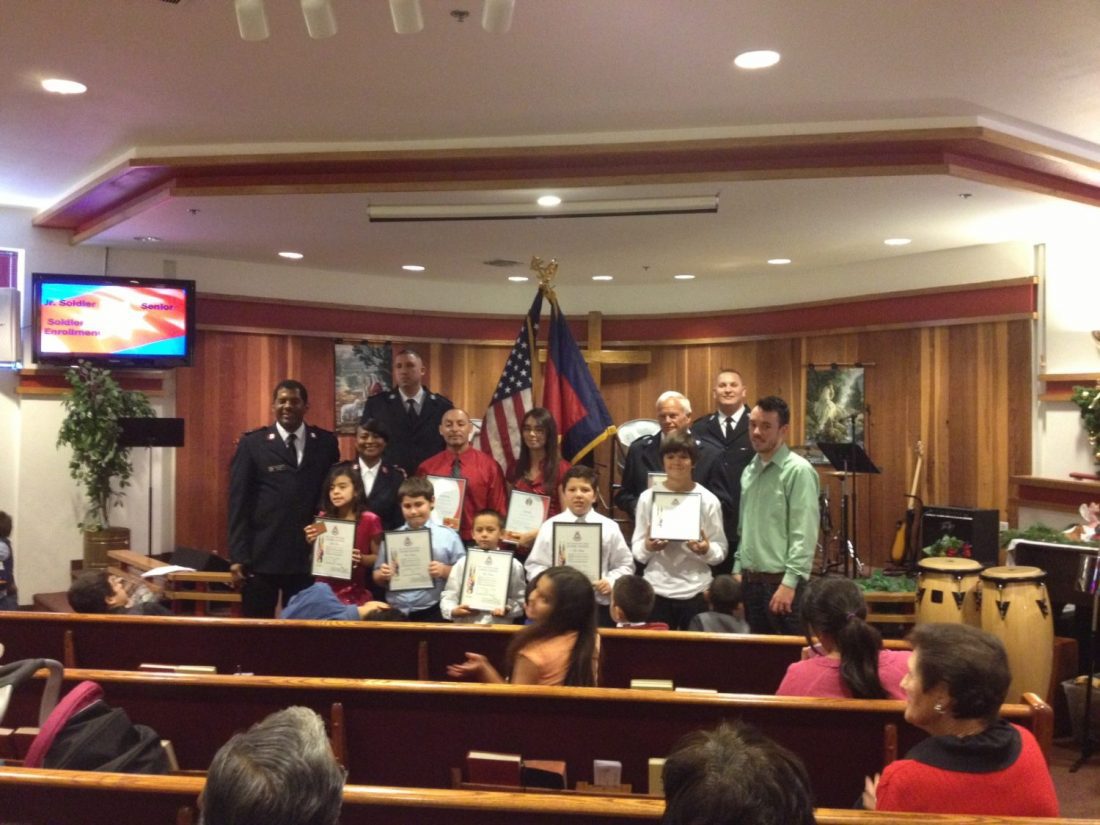 The Salvation Army's Lodi (Calif.) Corps held a Celebrate Recovery service Dec. 20 before holding its Last Day of Advent service Dec. 22.
The Celebrate Recovery service welcomed 48 people. "[This is] excellent given all of the holiday activity," said Corps Officer Captain Martin Ross. "Many of our bell ringers are attending Celebrate Recovery and Sunday worship services, and are giving outstanding testimonies on how God is working in their lives."
The Sunday worship service—attended by 116 persons—included five child dedications, five junior soldier enrollments, two adherent enrollments and one senior soldier enrollment. The day's message emphasized the "peace that comes from Christ."
Acknowledging tremendous support from the community, Captains Martin and Tory Ross are thankful for successful food and toy distributions and red kettle donations.